"The Chirping Moms" are preparing for the massive hurricane coming our way…we are going to try and stay updated during the week but if you don't hear from us, we are riding out the big storm coming RIGHT our way—and most likely spending lots of quality time with our little families around candlelight and under blankets!!!!!!
We are excited to be co-hosting Mom's Monday Mingle this week! It's one of our favorite ways to find some new blogs to read—link in and join the fun!
Welcome to Mom's Monday Mingle!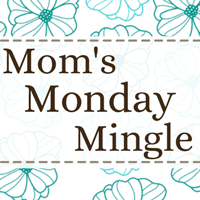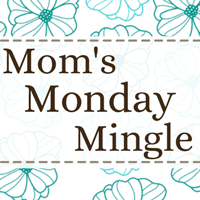 Check Out This Months Sponsor:

Last week we had 234
Moms ready to mingle!
Please help spread the news on this growing hop!
Please tweet about this hop!
RULES:
1. Please follow each hostess. They are 1-6 in the list!
We do FOLLOW back and we really love all the comments!
2. Try to visit at least 4 blogs that interest you. Just don't throw your name into the link up, hoping to gain followers. Participate, make friends, and have fun! I know I have made a lot of great blog friends 😉
3. Feel free to grab the NEW button and display it on your sidebar or link it to the post.
Would YOU like to "Co-host" with us?
Email Jessica athometake2@gmail.com
at At Home Take 2.
We are scheduling now
for middle of November!

(Visited 1 times, 1 visits today)