By Kristy Moreno, Seven Graces Blog
I excited to share a special recipe today. These kid friendly breakfast tacos are delicious and fun to make. When I was growing up, I would spend a lot of time at my Momo and Popo's house (my maternal grandmother and grandfather). My most favorite memories of their home are the ones when we gathered as a family on the weekends, crowded around the small kitchen table, and dove into our favorite "Momo's tacos" and conversation. My Momo has always made the best breakfast tacos, filled with an extra dash of love, and now that I have a family of my own, we've definitely tried to replicate them.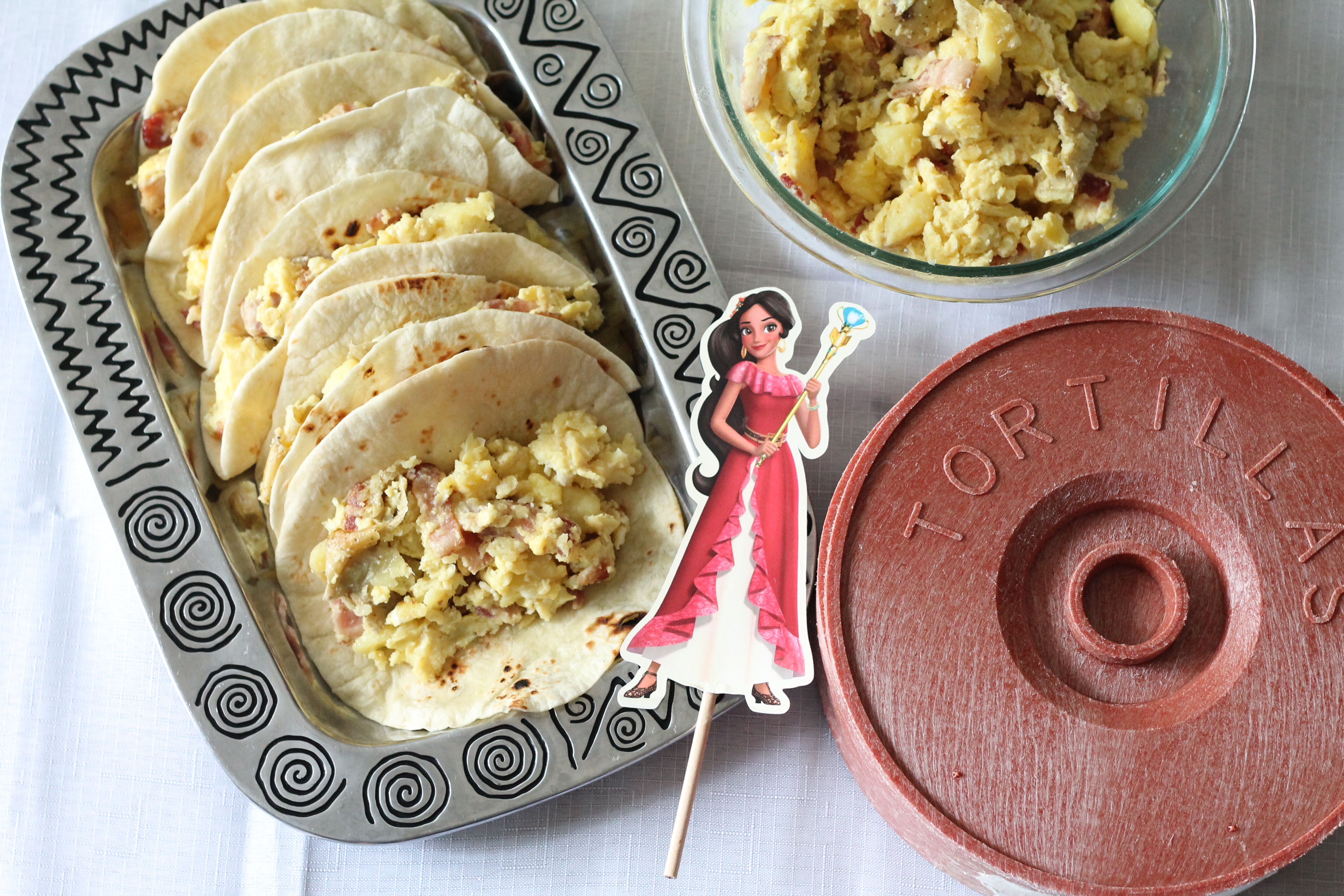 Charlotte loves these tacos and Elena of Avalor, so I figured we would whip them up for a breakfast taco party! She was thrilled about it, because this girl loves any excuse for a party. Throw in Elena of Avalor, and she is happy as a clam. I whipped up some yummy Momo's breakfast tacos, and we had a little fiesta.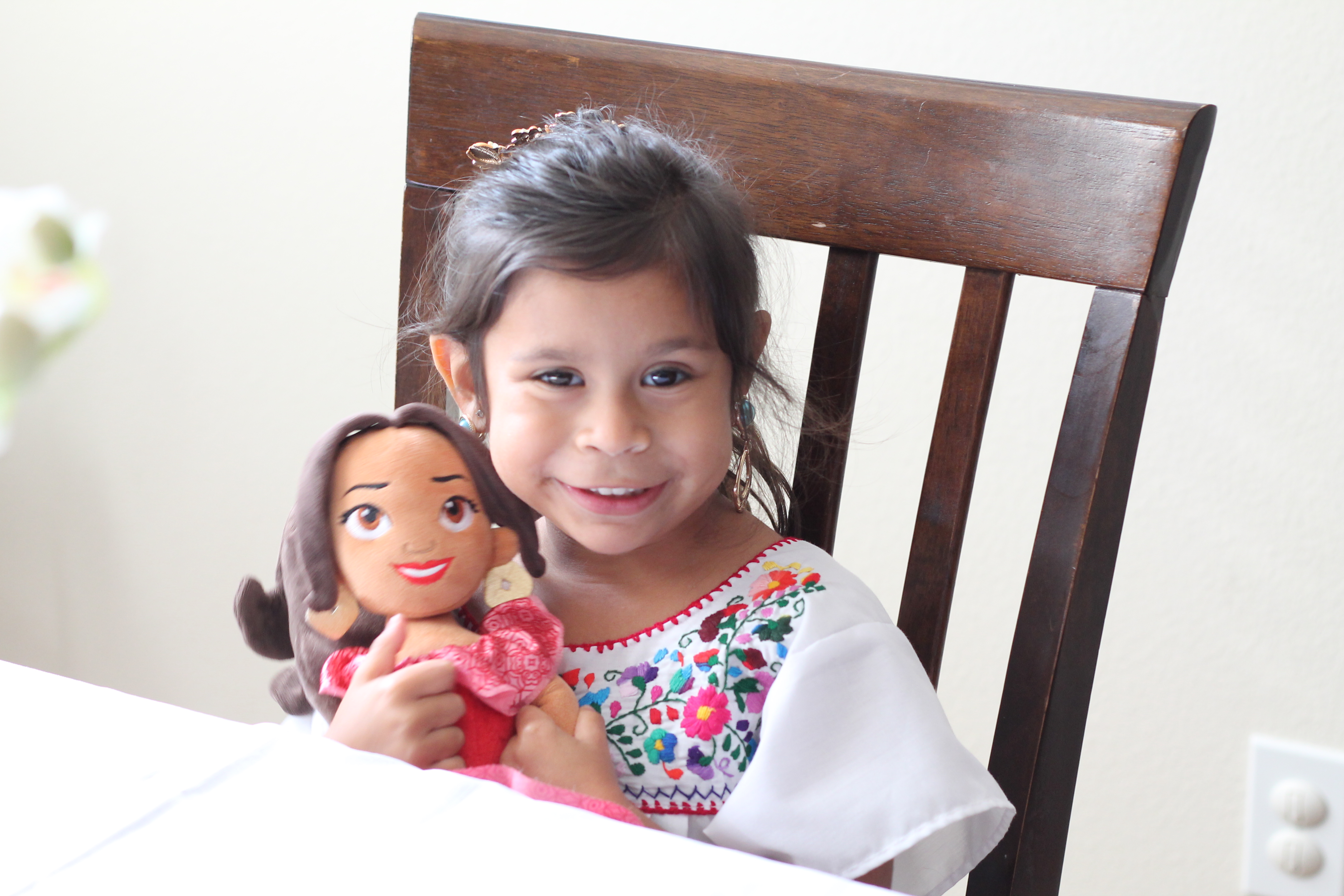 Here's how to make our special Momo's tacos.
Breakfast Tacos
Ingredients
1 lb. bacon
butter gold potatoes
7 eggs
flour tortillas
Directions
Rinse and wrap butter gold potatoes with plastic wrap. Heat in microwave to soften. (About 2 minutes. Times will vary.) Set potatoes aside.
Cut bacon into one-inch pieces. Fry in hot, large skillet until crisp.
While bacon is frying, whisk eggs with a dash of milk.
Remove crisp bacon from frying pan and set aside.
Add in the softened potatoes to the bacon fat. Smash the potatoes until they crumble. Cook until golden brown, but do not burn!
Add back the bacon into the pan, and add in the eggs.
Cook until eggs are completely done.
Warm up tortillas and store in a warmer.
Add in your potato, bacon, and egg & enjoy!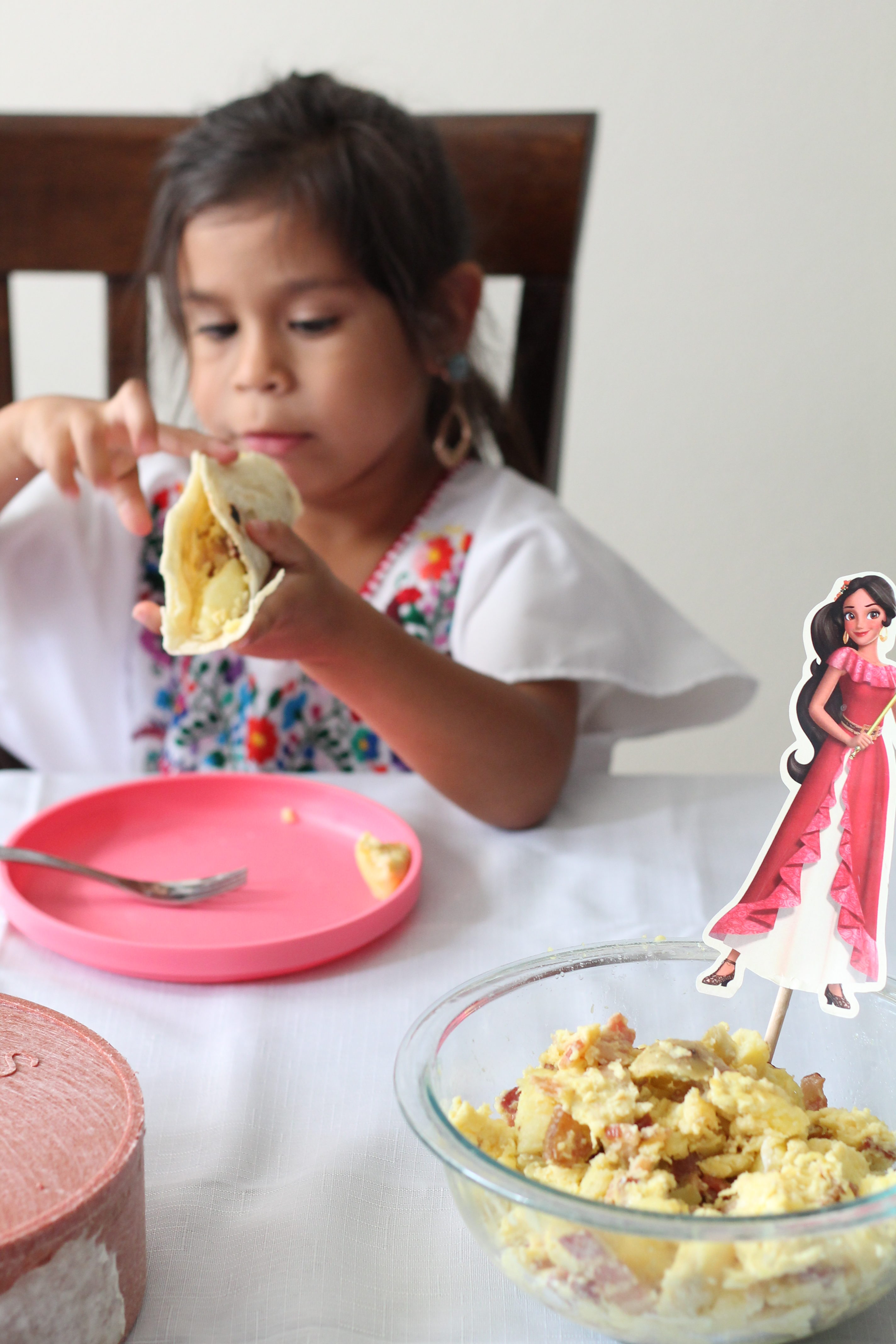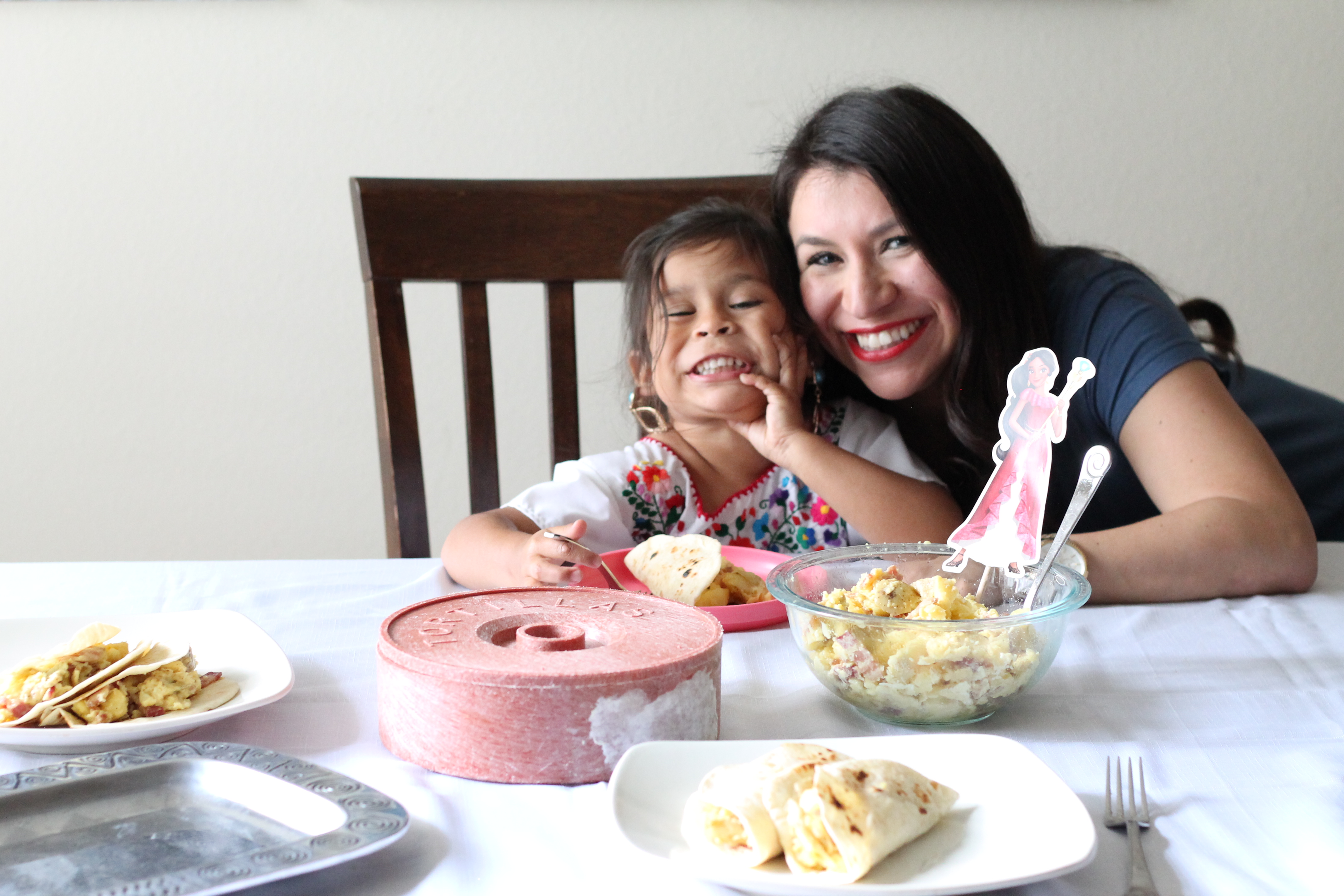 You should definitely try these breakfast tacos if they're not part of your breakfast menu. You could certainly get creative with the ingredients, too. We sometimes only do potato and egg, or we'll make sausage and egg. The possibilities are endless!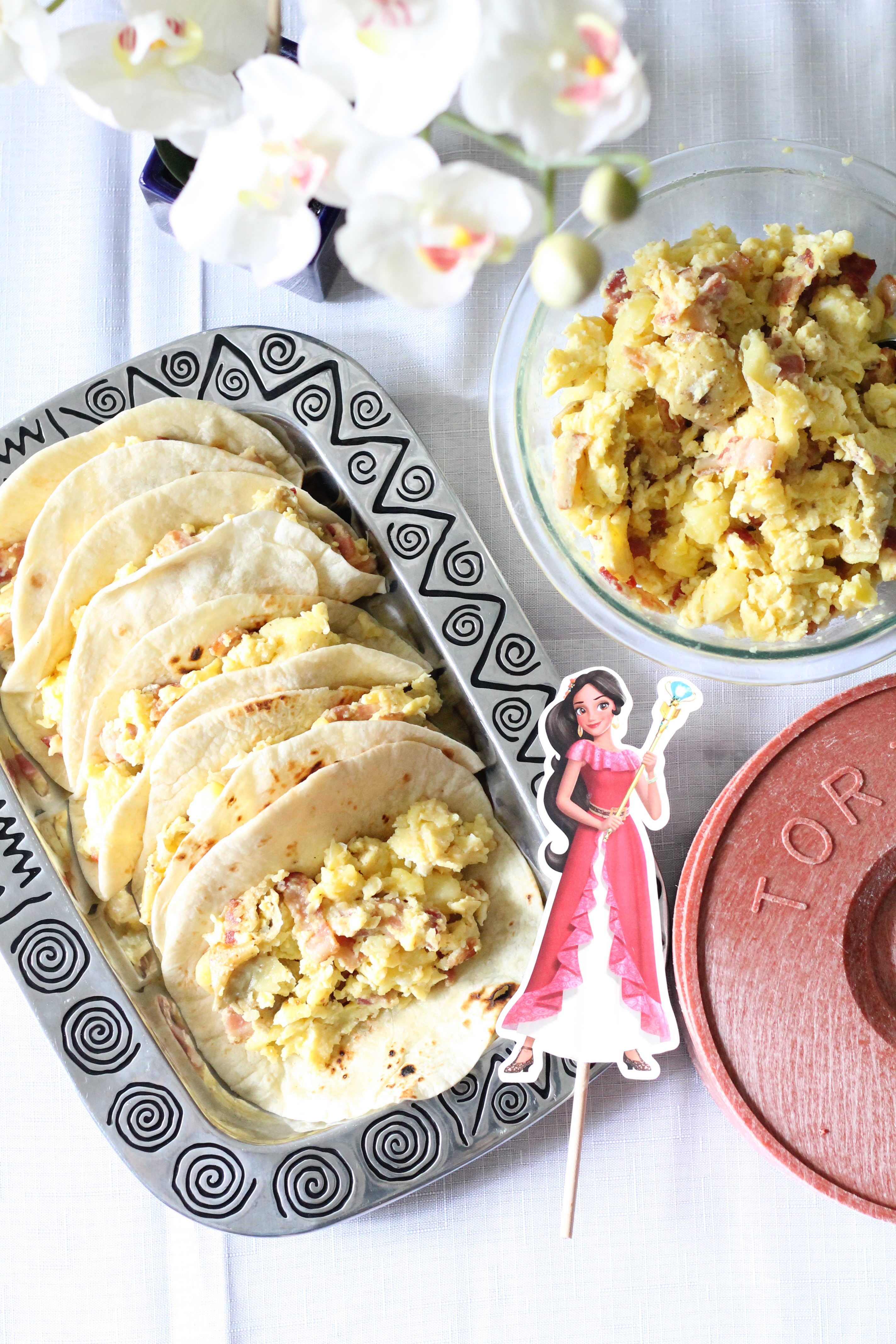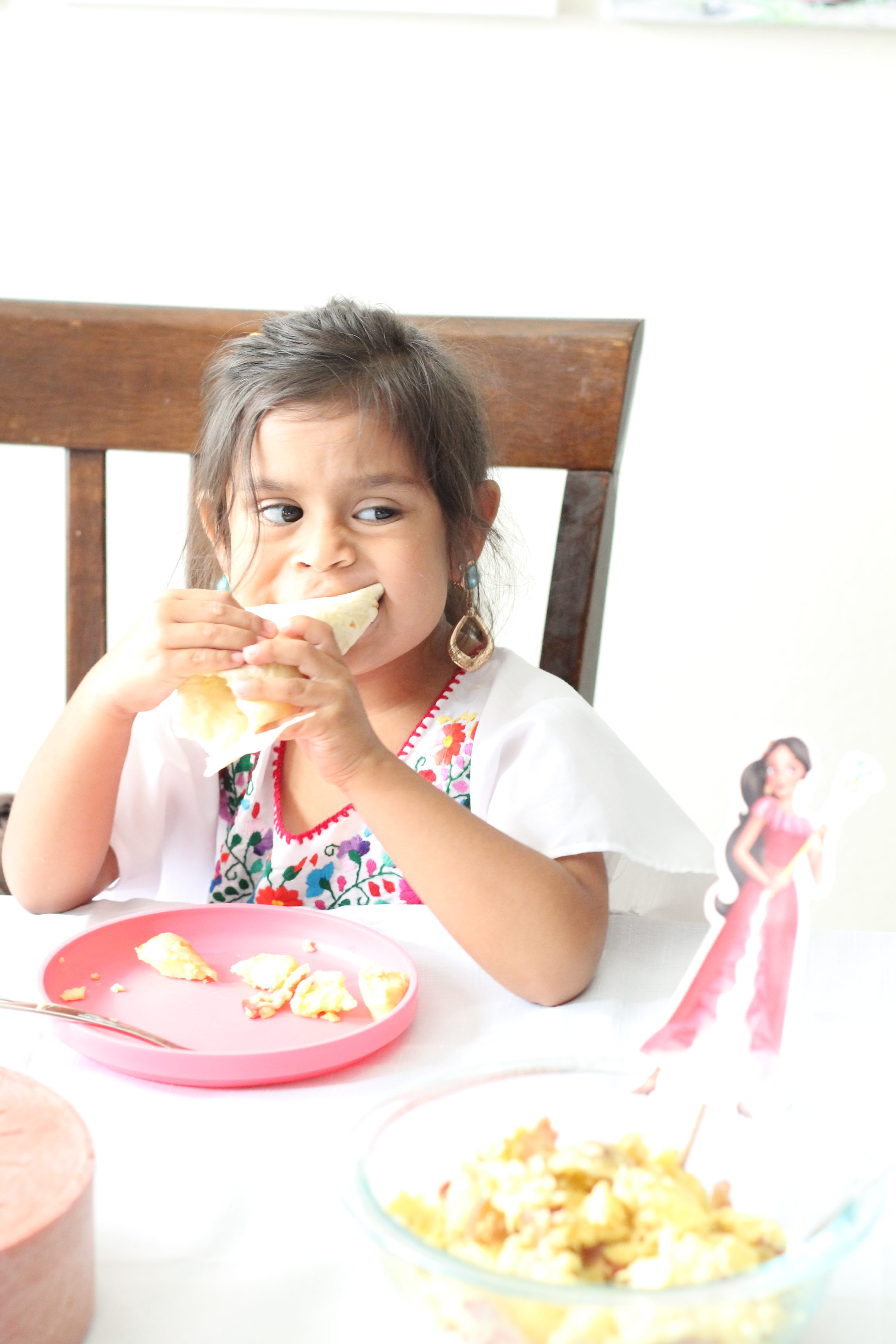 I'm sure your little Elena of Avalor will love these for sure!
(Visited 115 times, 1 visits today)