My friend Lyla lives in New York City with her 8 year old daughter. I love reading her blog, Globetrotting Mommy, and she's always the person I email if I have a "New York City with Kids" question. I am so happy she's on the blog today, sharing 5 awesome things to do in NYC with kids. Be sure to check out her blog, Globetrotting Mommy and follow along with her on Instagram @globetrottingmommy
5 Awesome Things to Do In New York City with Kids
I'm always getting asked about my top picks for a family-friendly NYC vacation so today I'm sharing some of my favorite New York City outings for kids. If you've got a family trip to NYC in the calendar, be sure to check out these 5 Awesome Things to do in NYC with Kids…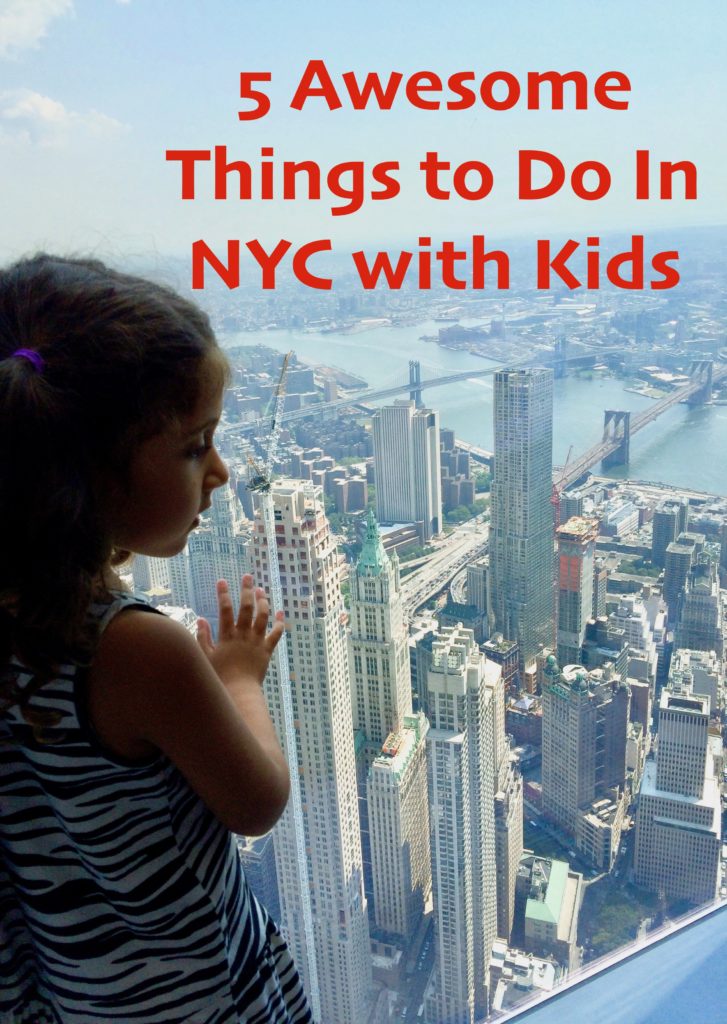 In no particular order, these attractions are great for kids of all ages and parents (and grandparents) will enjoy them too.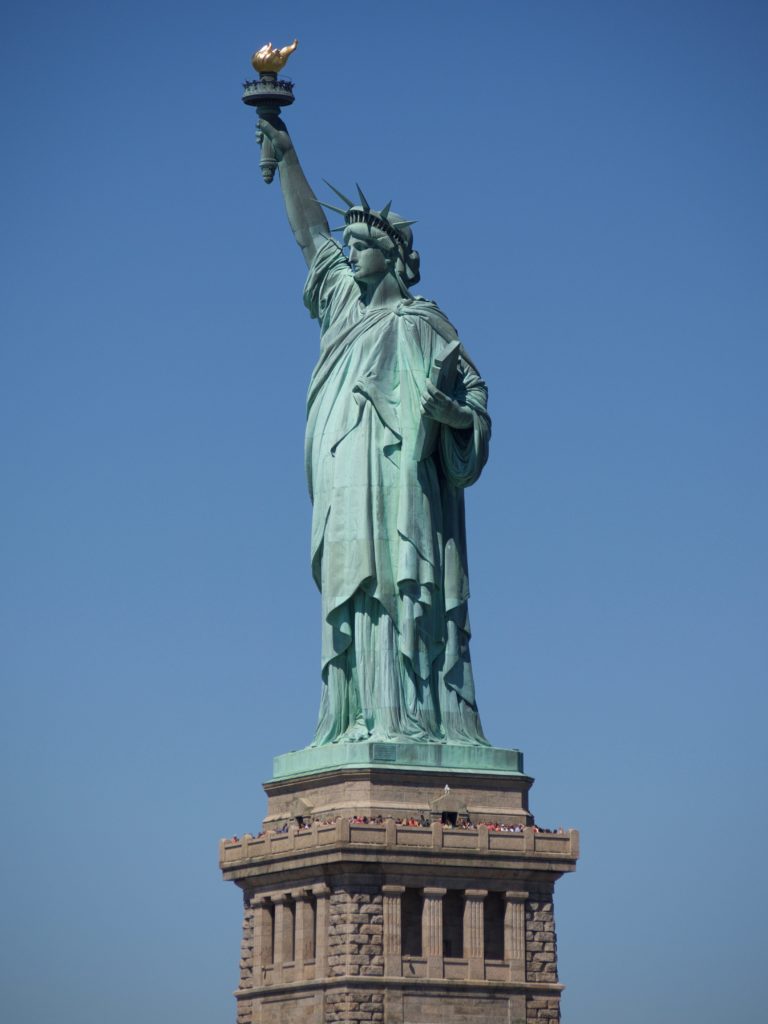 This outing will take a half-day but it will be well worth your time. The ferry ride gives you some amazing NYC views and photo ops and the expansive Liberty Park grounds are perfect for little ones to run around. Older kids will love going up to the crown level while the pedestal level is great for younger kids. Buy tickets in advance and check out my Top 5 Tips for Visiting The Statue of Liberty before you go.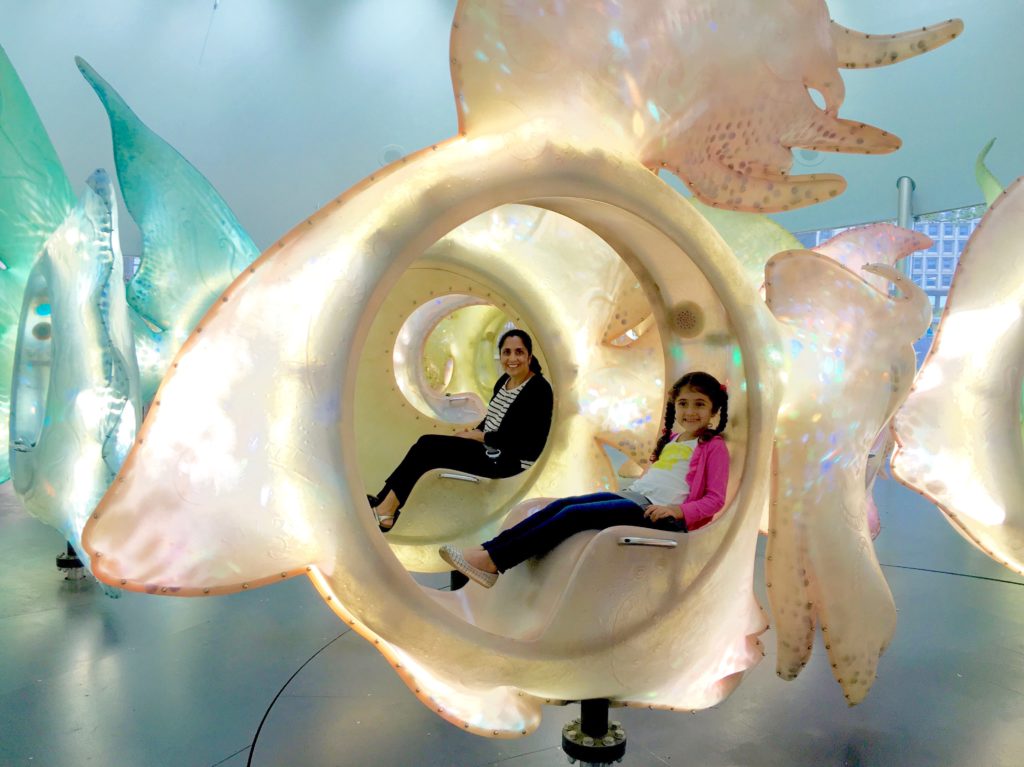 New York City's newest carousel is a showstopper sure to thrill kids and grown ups alike. Unlike traditional horses, this ride features an array of gorgeous translucent fish that are up to 14 feet tall. Guests will feel like they are swimming as they glide and swirl around while the fish change colors and magical music comes from every direction. At $5 a ride, this is a must for the whole gang.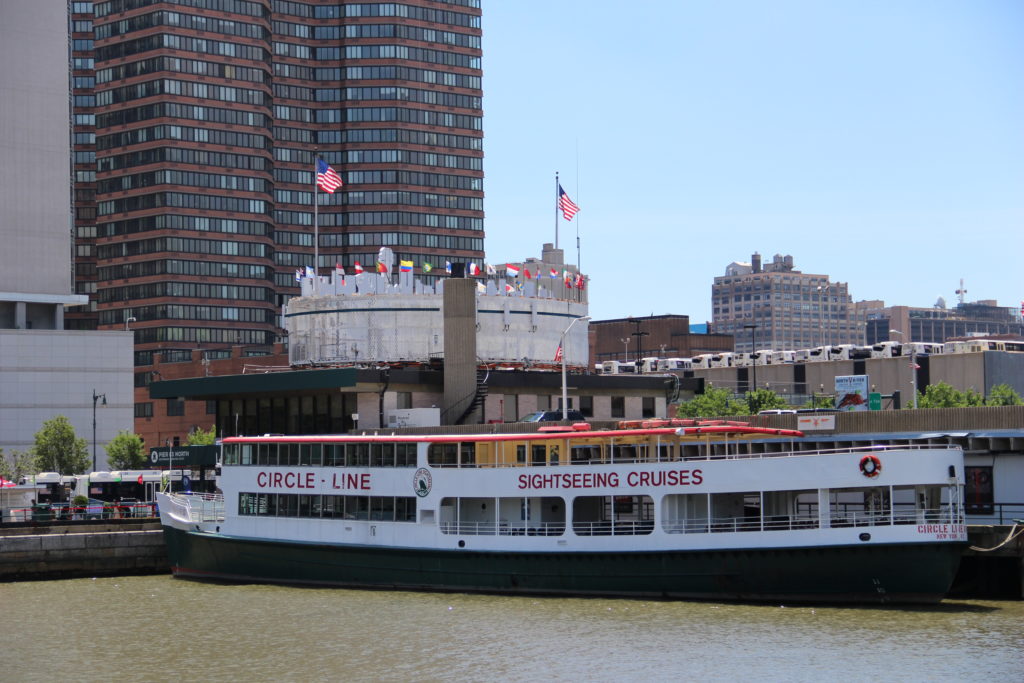 Since Manhattan is an island, one of my favorite ways to take it all in is by sea. With a choice of family-friendly tours and longer sightseeing trips, this is one of my family's favorite things to do on a sunny day. You can't go wrong with the 1.5 hour Landmark Cruise which takes guests along Manhattan's west side to the Statue of Liberty and back.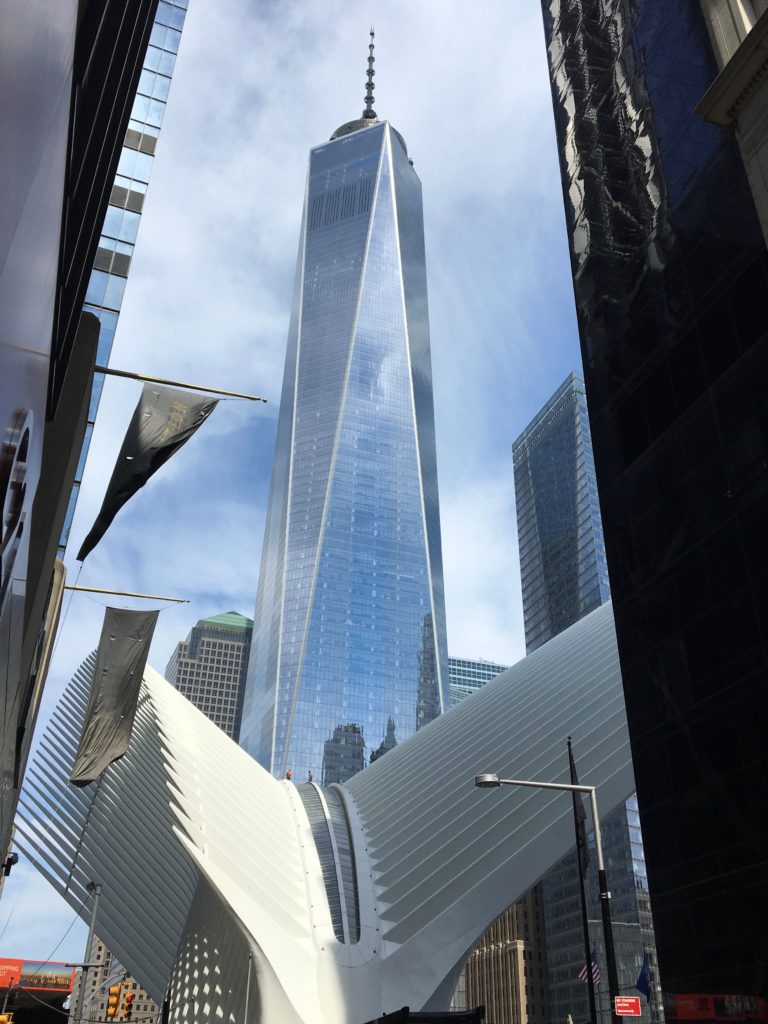 With 360 degree views of New York City, the One World Observatory at One World Trade Center is a must see for tourists and locals alike. From the history lesson in the elevator ride to the on site concierge desk, kids will be sure to learn some interesting tidbits about NYC along the way. Be sure to check out the nearby sights like the 9/11 Memorial and Museum, Brookfield Place, the Oculus and the new Eataly before or after your visit.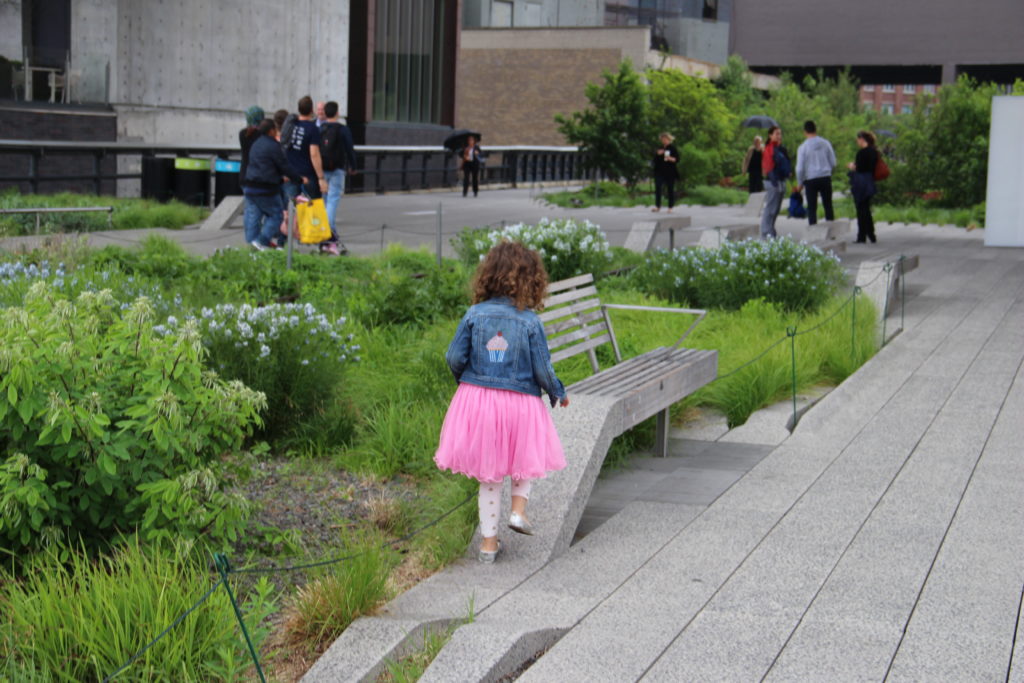 Located above Manhattan's west side, The High Line is free and fabulous. Kids will love exploring all the fun views and kid friendly spots (look for the seesaw bench and secret tunnels) while parents will love the laid back (and car free) ambiance. Check out the events calendar before you go and leave time to explore nearby Chelsea Market and art galleries. There are several staircase entrances and exits and a few elevator entrances so map out your arrival spots carefully if you've got a heavy stroller.
Have you visited any of these spots? Tell me below in the comments.

If you don't want to miss a post, subscribe to Globetrotting Mommy for daily updates!
By: Lyla Gleason 
(Visited 606 times, 1 visits today)