Thanksgiving is one of my favorite holidays. It also tends to be
the heaviest meal we eat all year. This year Julie & I have two recipes to
share that just might make your meal a little healthier. No one wants to
replace their Thanksgiving favorites with substitute dishes: imagine the look
on your guests faces if the sweet potatoes were replaced with celery sticks?!
Instead, we decided to adjust the ingredients, just a little, in some of our
favorite recipes. Enjoy!
I'm a big fan of Country Crock. I've been eating it since I was
a kid. I started making my favorite mashed potato recipe using Country Crock
instead of butter. It's just as good with much less fat & calories.
3lbs potatoes cut in half
4 cloves of garlic peeled
6-8oz fat free cream cheese
Boil garlic & potatoes until soft. Drain water & peel (I
leave a little skin on for taste). Place potatoes & garlic in a bowl. Add
salt & pepper (I add a lot of pepper). Add Country Crock, cream cheese
& milk. Mash. Bake in oven at about 350 degrees for 20 min before serving.
Julie is a big fan of
Brummel & Brown
, a spread made with
non fat yogurt. She used Brummel & Brown instead of butter in one of her
Thanksgiving favorites.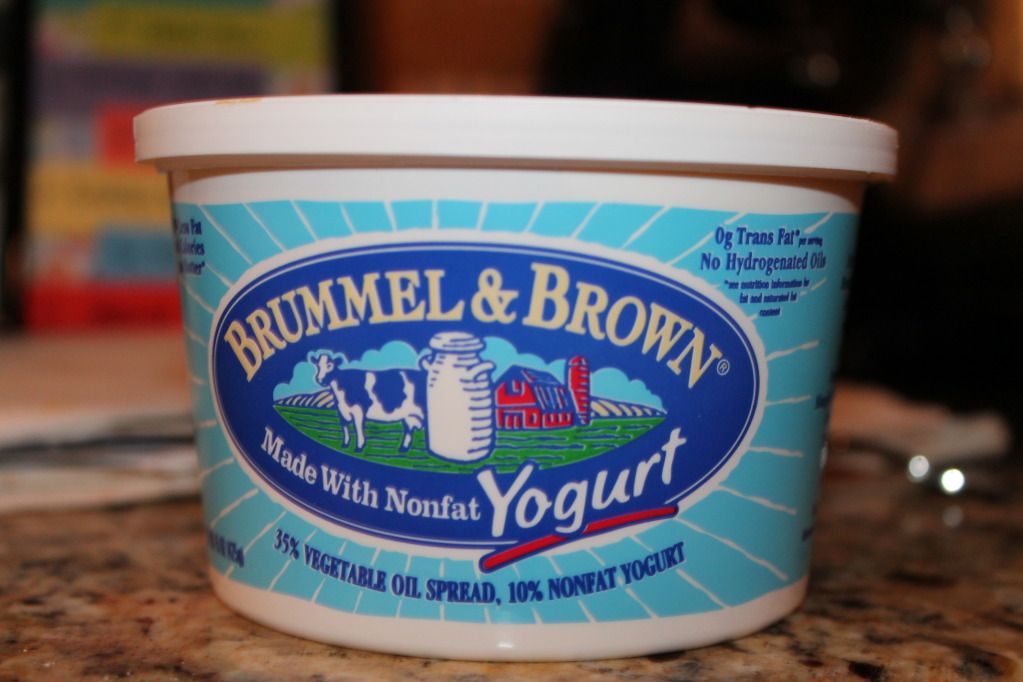 1/4 cup Brummel & Brown Spread
Cook sweet potatoes by boiling on stovetop until soft.
Peel and put back into pan.  Mash with 1/4 cup of Brummel &
Brown spread and cinnamon.  Add milk and mash until desired consistency.
Pour into pan.  Mix 1/2 cup Brummel & Brown spread, brown sugar,
flour, and pecans in bowl.  Spread across the top of the potatoes in the
pan.  Bake at 350 degrees for about 45 minutes.  If desired, after
cooking, broil for one to two minutes for a crunchy brown sugar topping.

Thank you to Good to Know & Unilever Spreads for being a sponsor. I was selected for this opportunity as a member ofClever Girls Collective. All opinions expressed here are our own.
(Visited 79 times, 1 visits today)