By: Kristy of Seven Graces Blog
Heading to New York City with kids? For two years, my sister lived in the greatest city, New York. Of course we visited her as much as we could, and our first trip was also Charlotte's first time on a plane (you can read about our flight essentials here), and it was her first time in the Big Apple. We had planned on doing a ton of child-centered things while we were there, but ultimately, we only did a handful in our three full days visiting. We also enjoyed some really great restaurants. I'm still dreaming of all the food. But today is all about the fun stuff. Here are some great, kid-friendly activities to do while in New York City.
Note: We stayed in Greenwich Village with my sister, so most of the activities were fairly close to her area of the city. We ventured out for a few "must-do" things, and we either took an Uber or the subway or walked.
Kid-Friendly Activities in New York City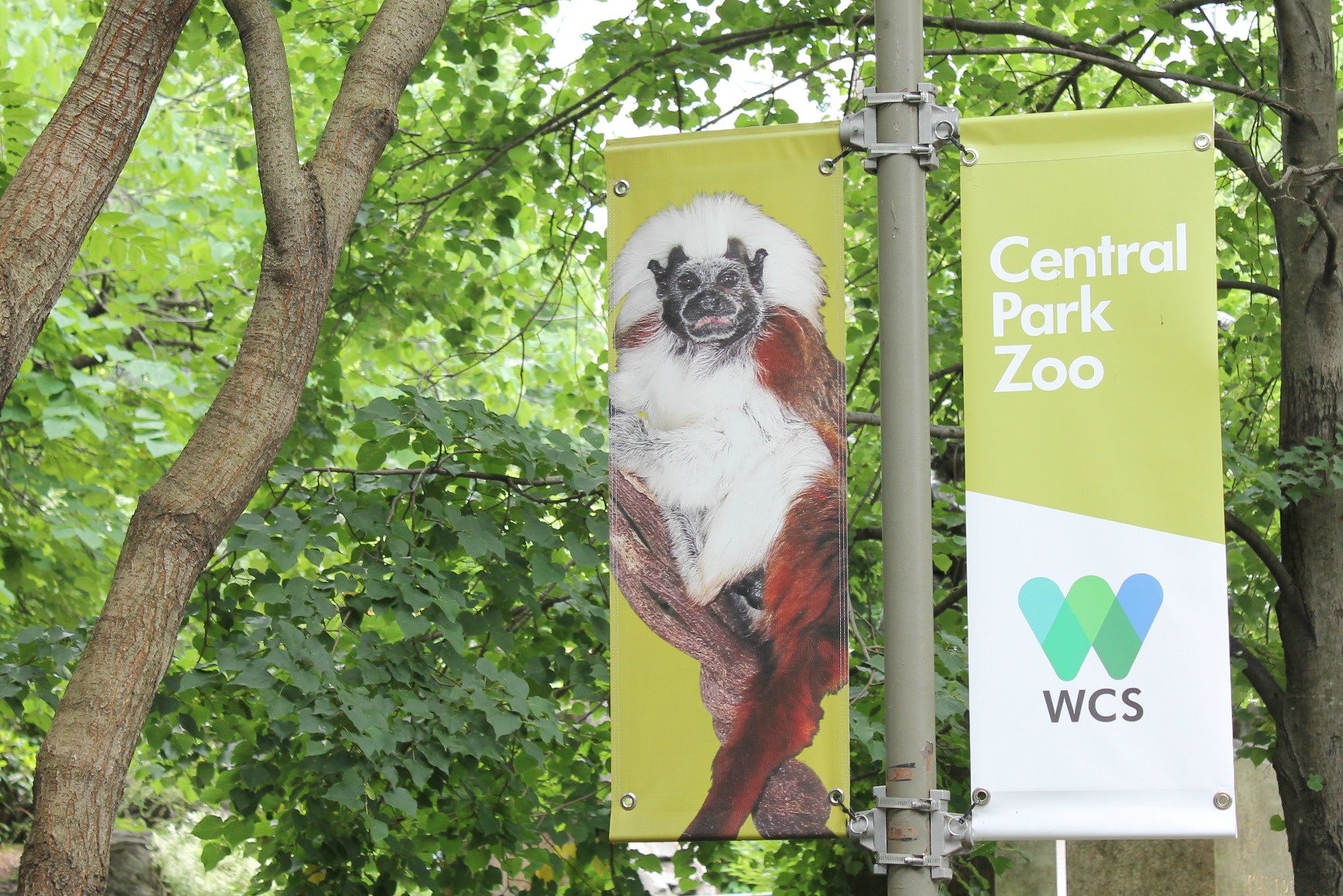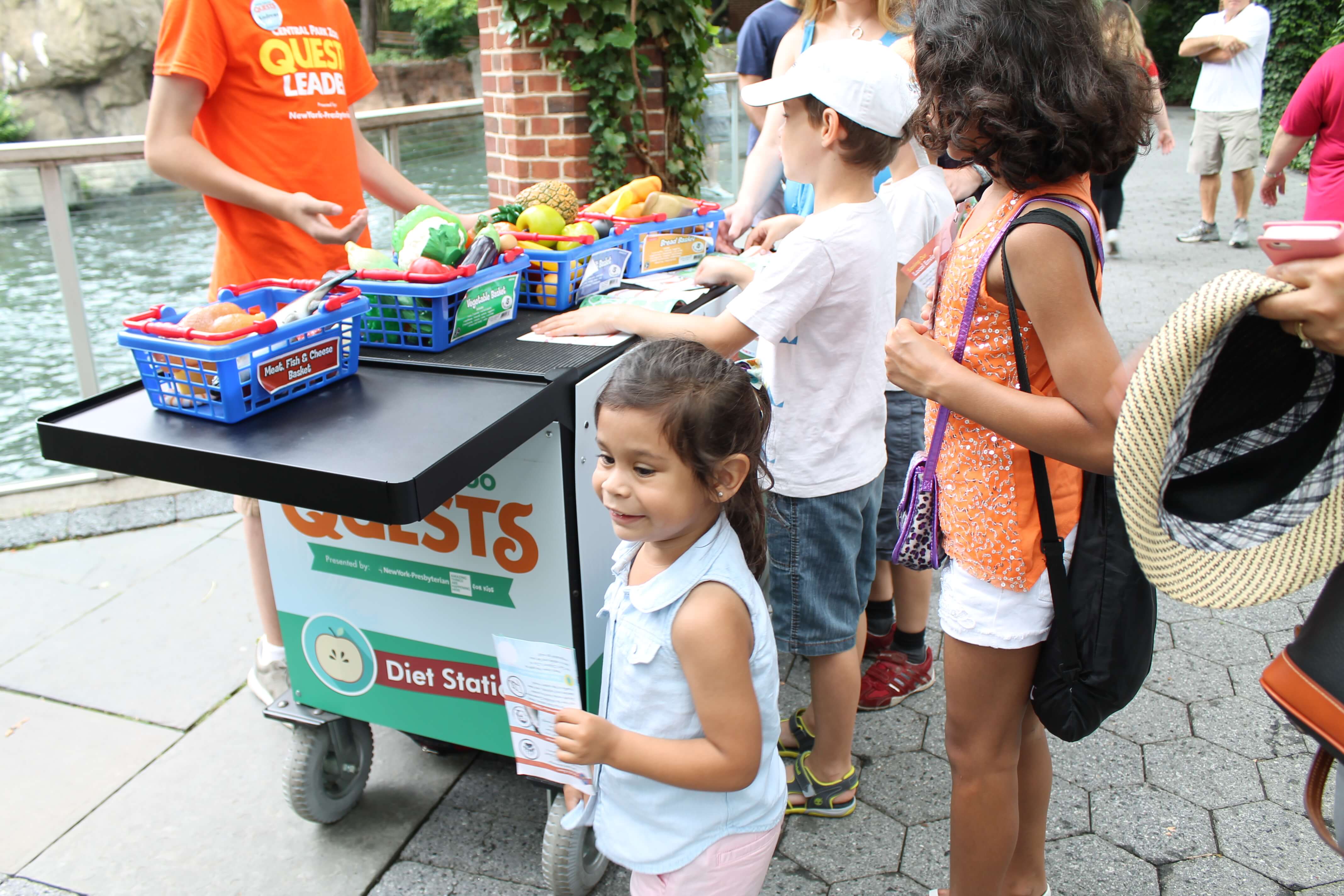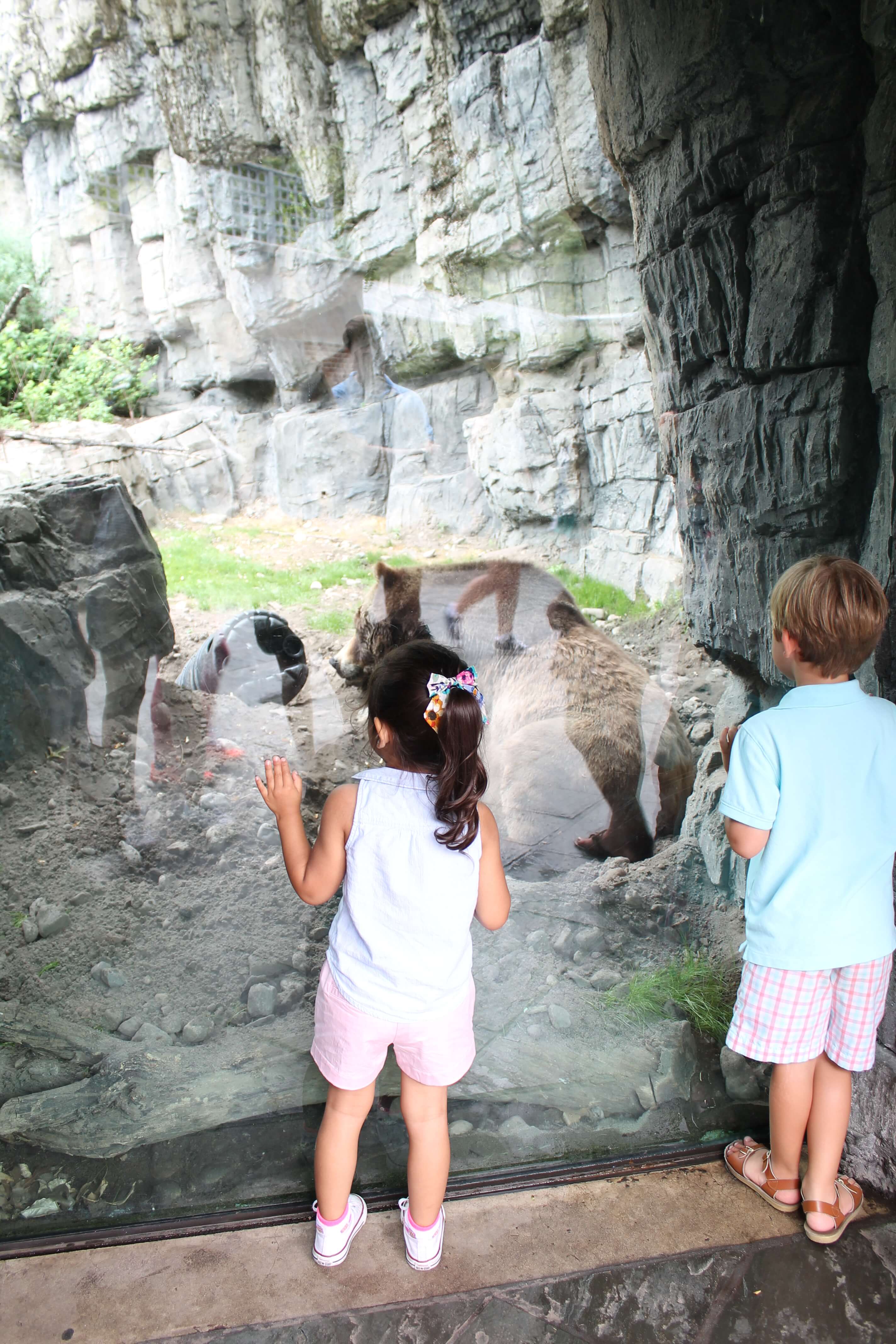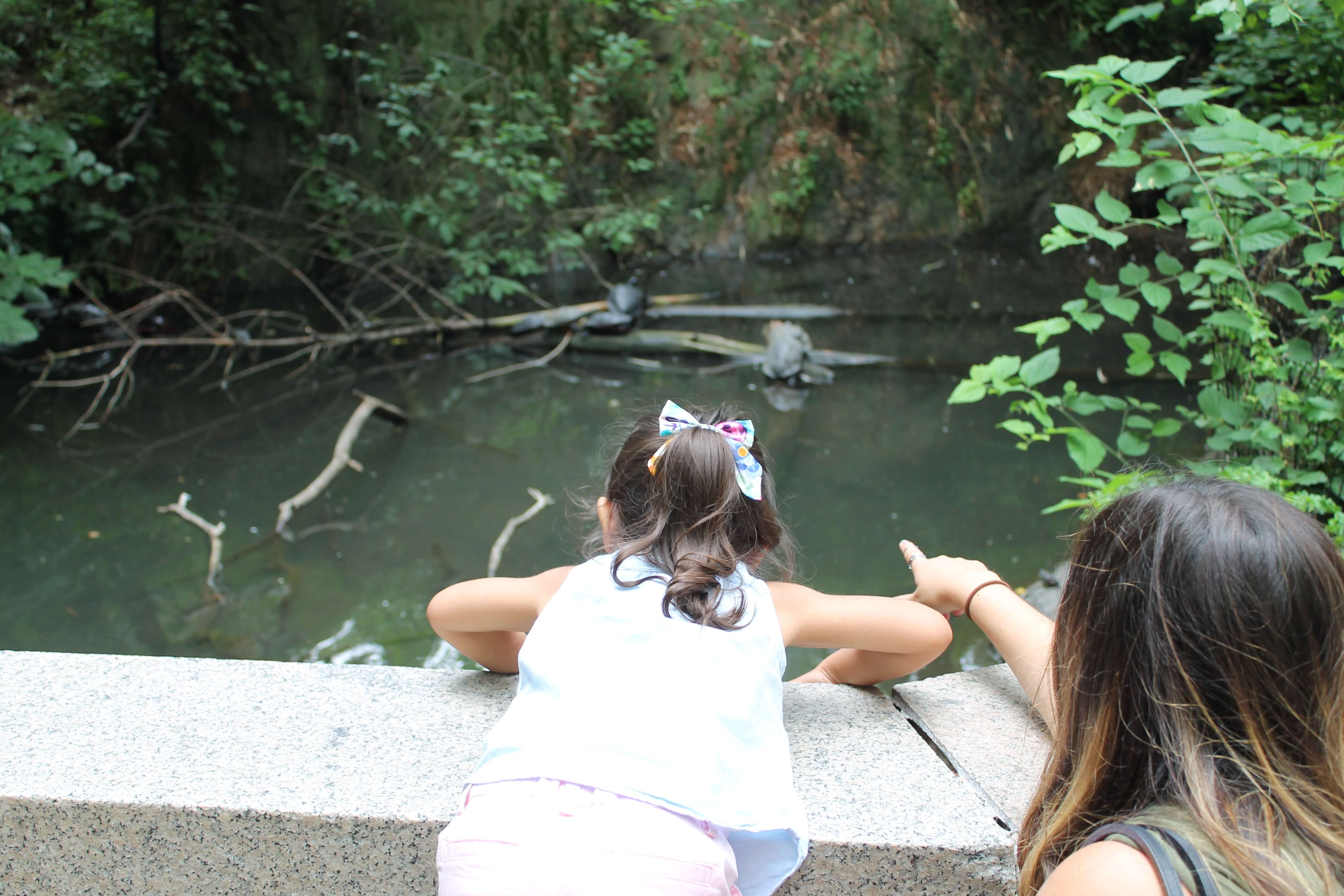 Our first full day there, we caught an Uber down to Central Park and went to the zoo fairly early on a Friday. It wasn't too crowded, and we were able to see all of the exhibits and animals within a few hours. Charlotte loved every minute of it. They had a kid's scavenger hunt where stations were set up throughout the park, and the kids received a stamp after checking things off the list. Once they filled it up, they got a little prize at the end and were able to color on a fish and put it on a board. It was too cute.
2. Stroll around Central Park (free)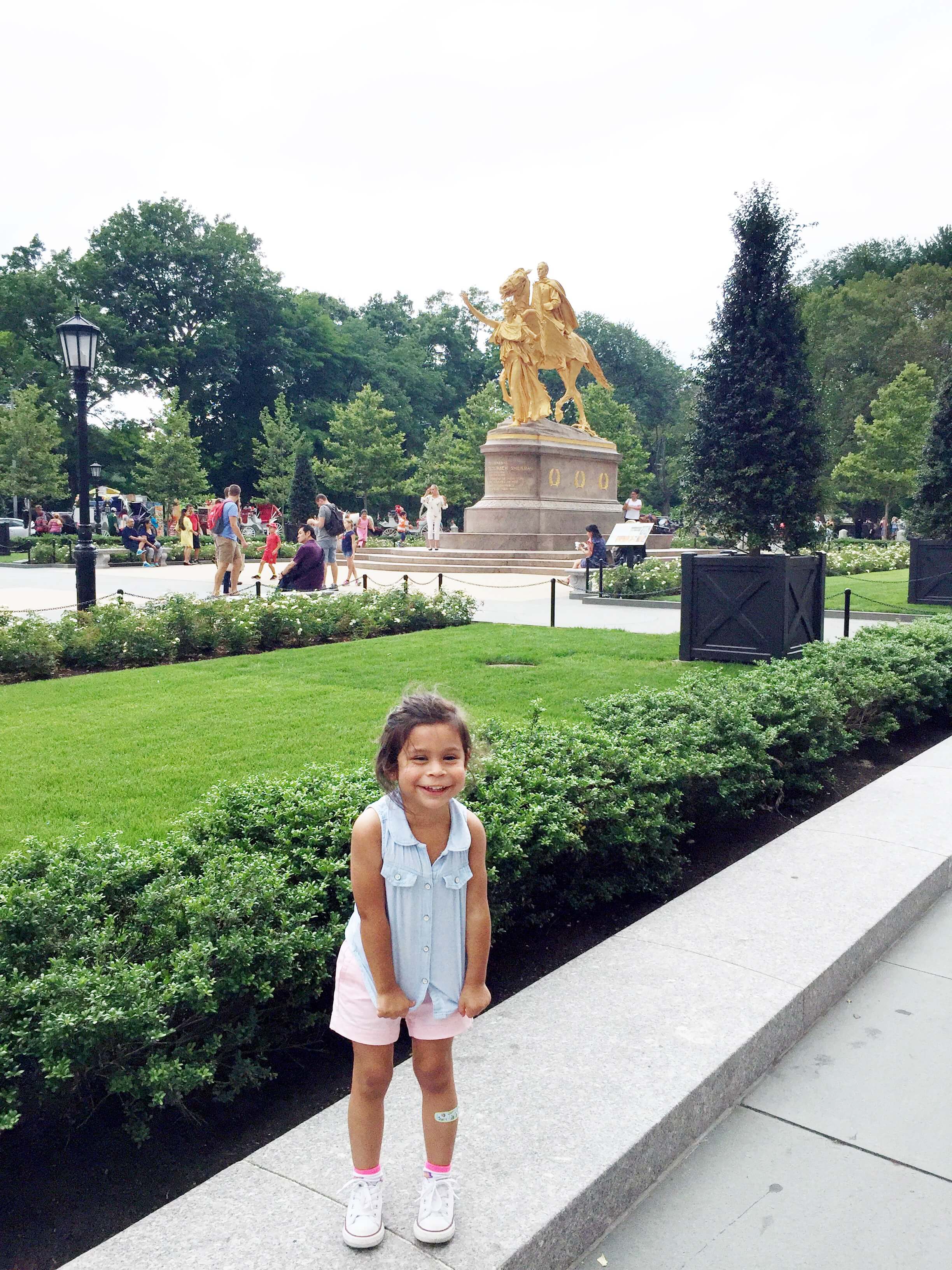 After we saw all that we could in the zoo, we enjoyed walking around Central Park and snacking on an ice cream from one of the side street vendors. Central Park is huge, and you could spend all day there if you wanted. There are slides, a carousel, playgrounds, and rides, but we wanted to do more than the park that day so we didn't stroll too long.
A ton of museums are also in this area, so if you're thinking about visiting any of them, you might want to schedule those visits the same day you visit Central Park.
3. Carriage Ride in Central Park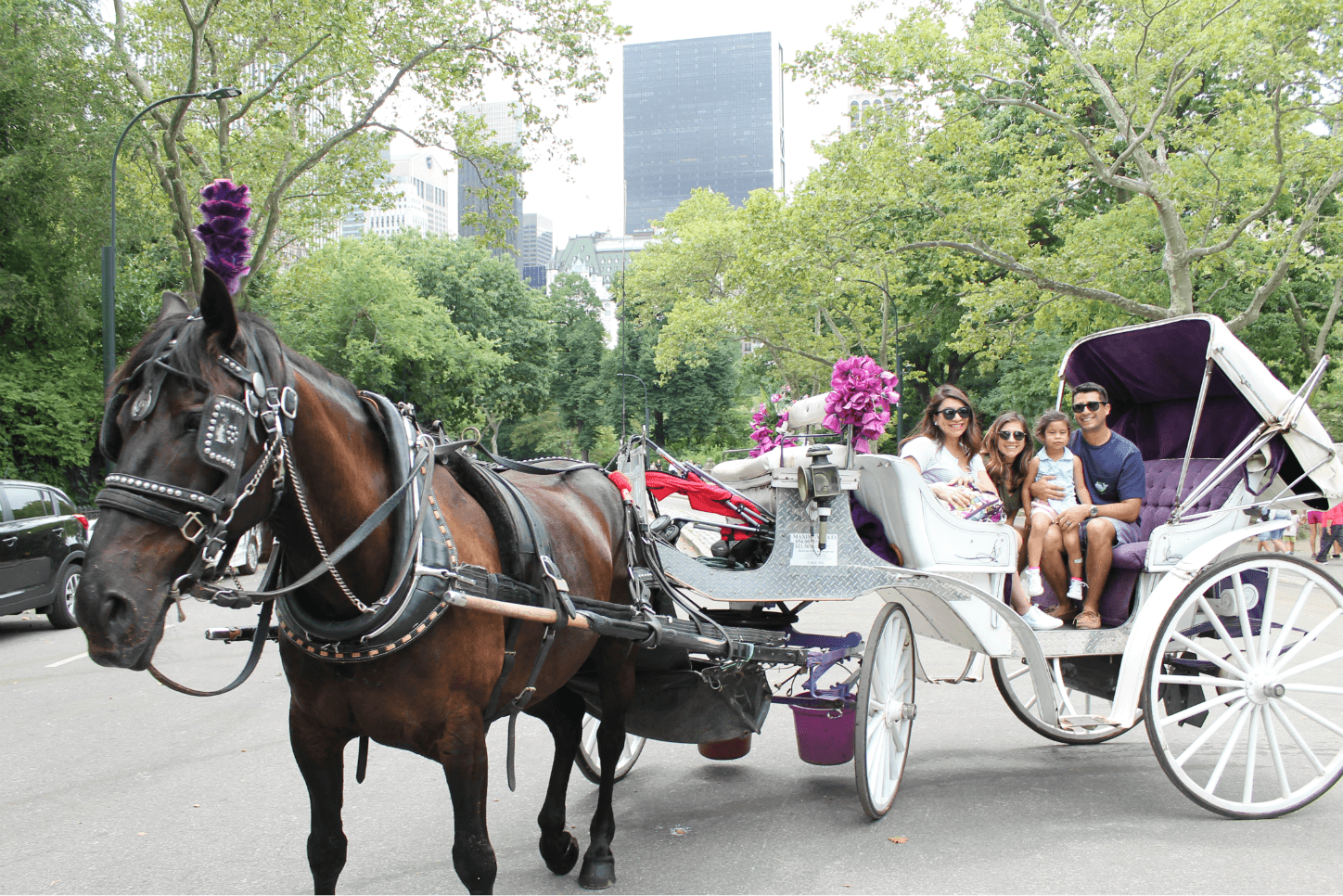 One thing we ended up doing on a whim that I recommend everyone do at least once is to take a carriage ride through the park. It was about 30 minutes long, and it let us rest our legs for a minute while getting a tour of the huge Central Park area. We all loved it.
4. Site See (free)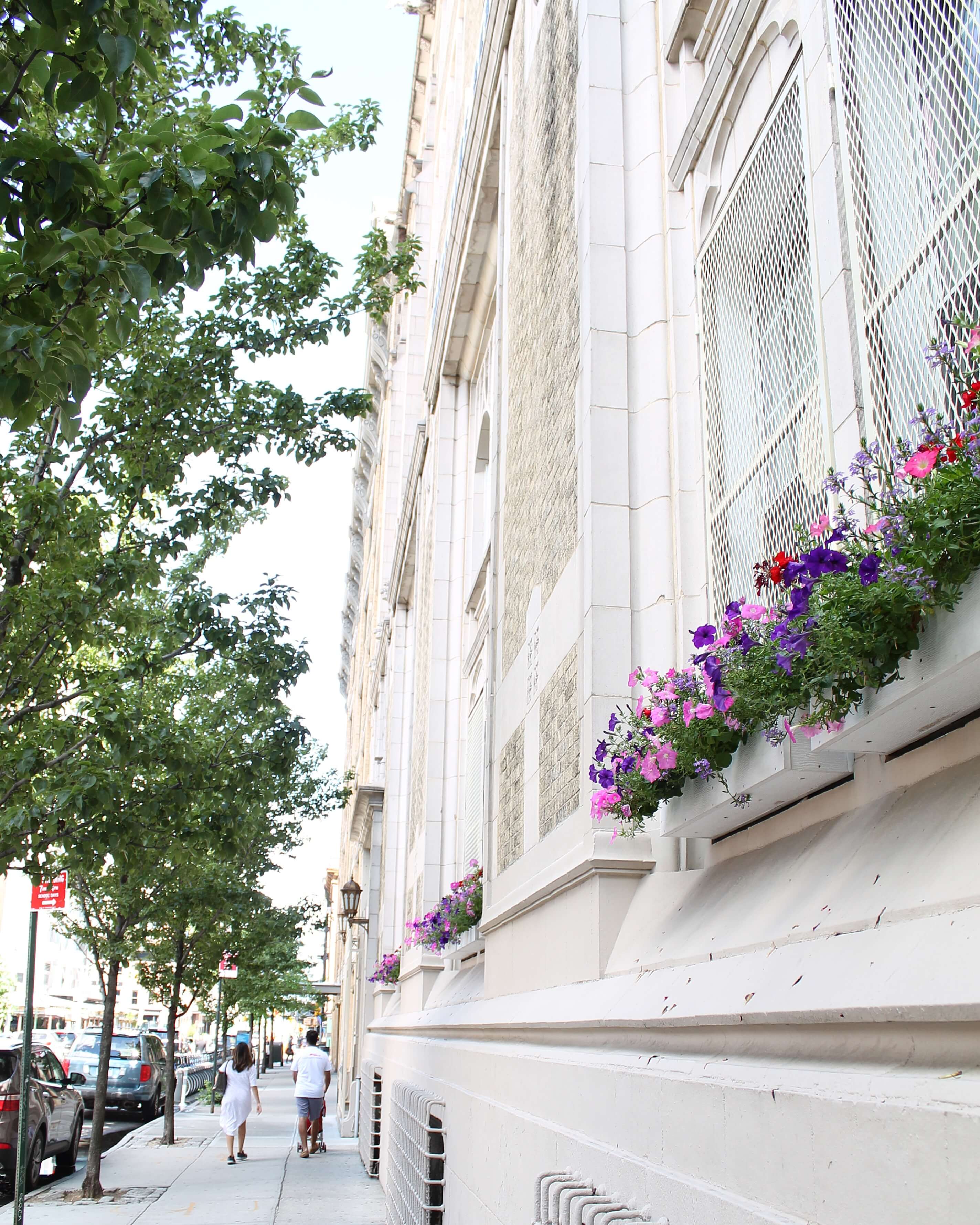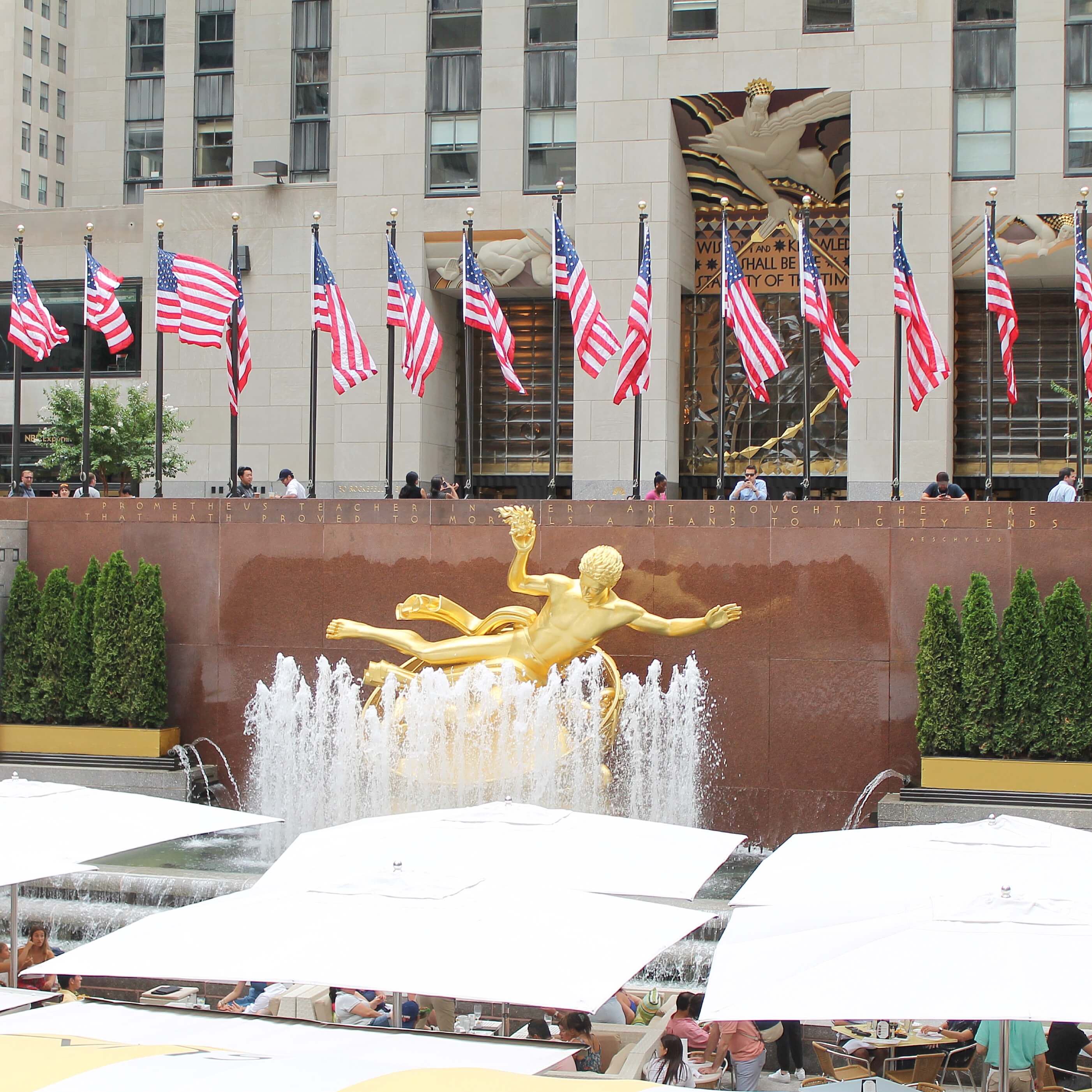 You can't go to New York and not be in awe of all the buildings and sites. Charlotte loved looking up at everything and walked a lot, too. We loved walking through Rockefeller Center and made a quick stop for lunch there. We did avoid places like Time Square because we wanted to keep things a little bit slower paced for our first visit as a family.
Most of the time Charlotte was content in her umbrella stroller as we were site seeing going from place to place. If you're traveling with a stroller, I highly recommend that you only bring an umbrella stroller for your toddler. They are the easiest to fold up and are super light weight, which makes hopping on the subway and going to restaurants a little bit easier.
5. The High Line (free)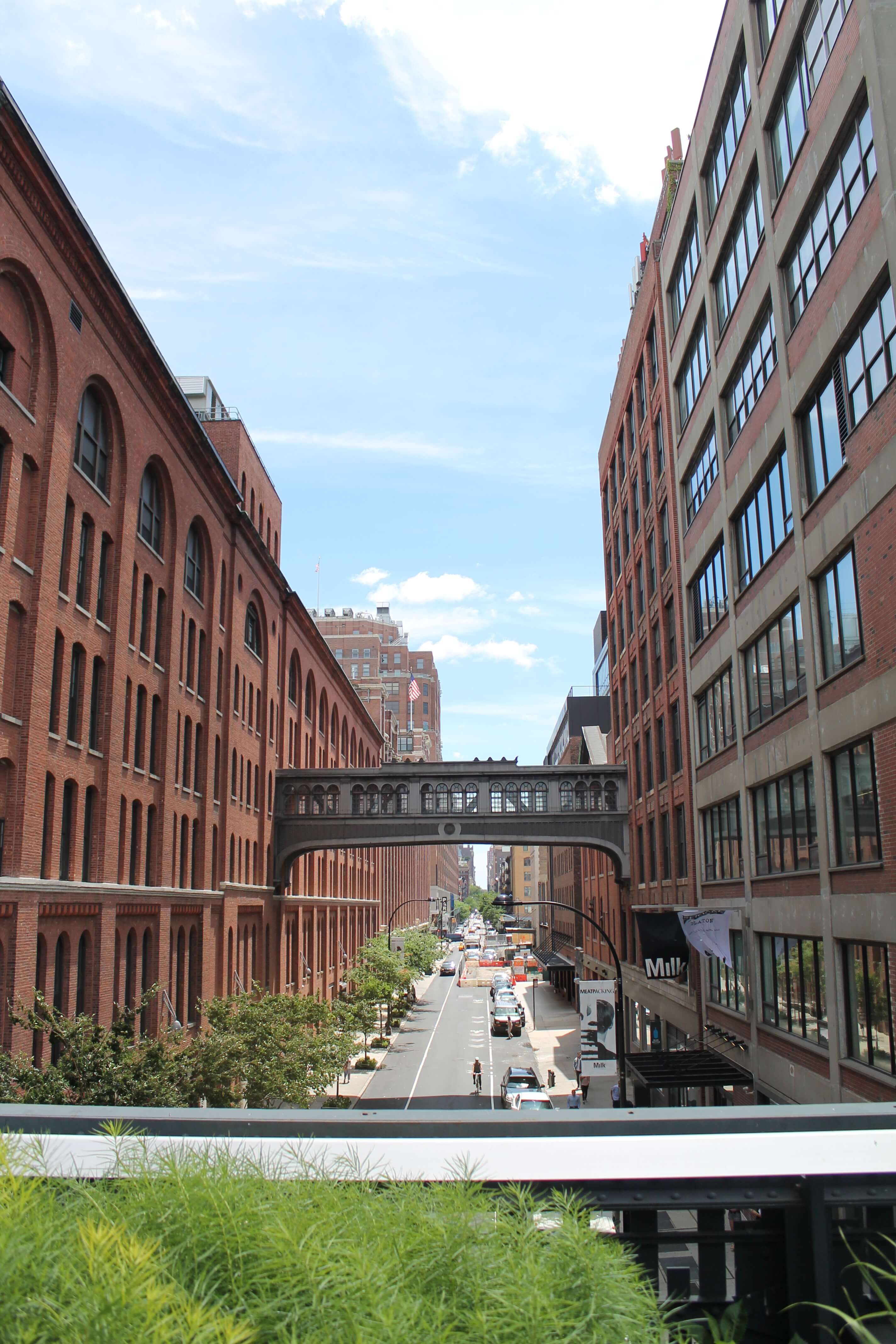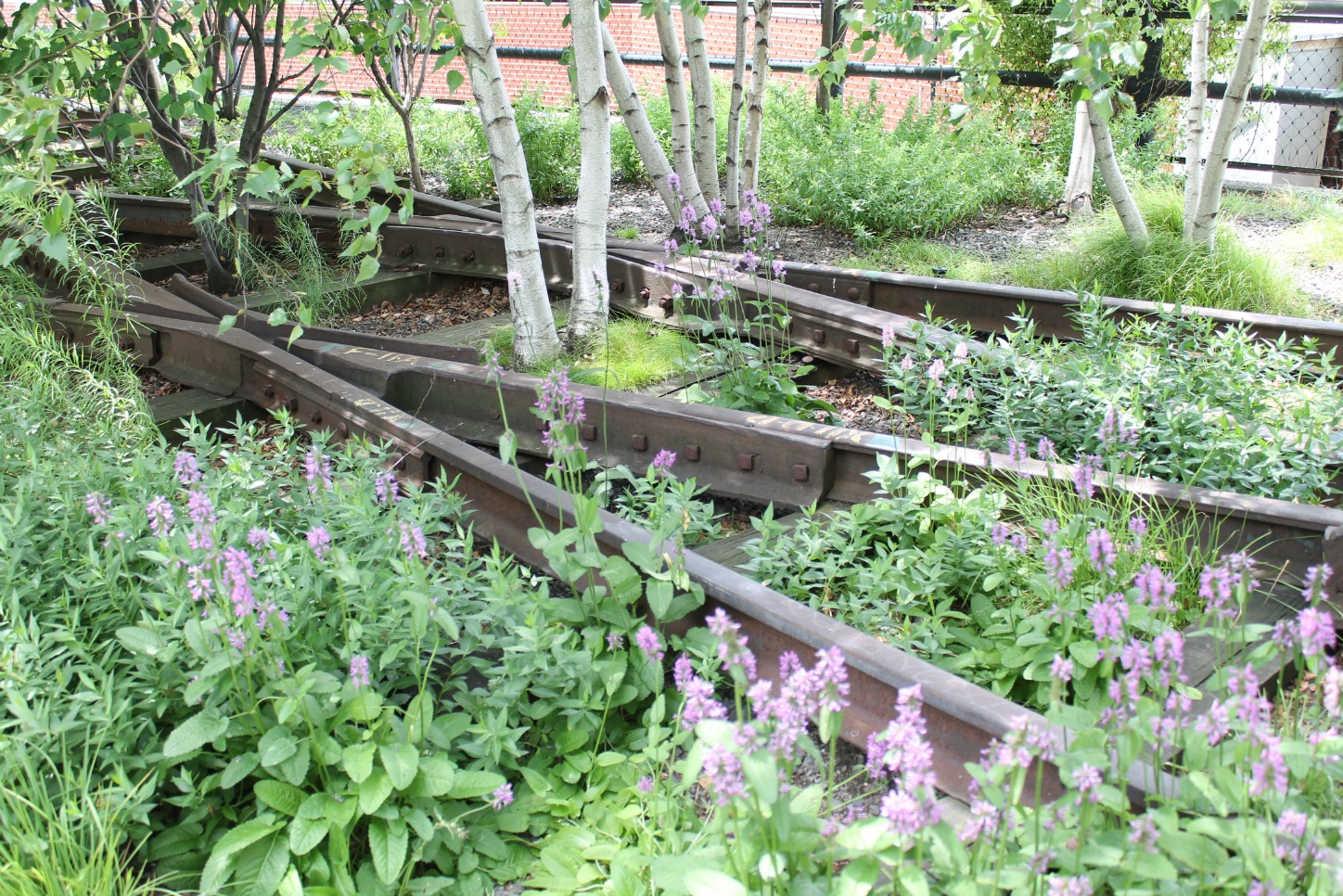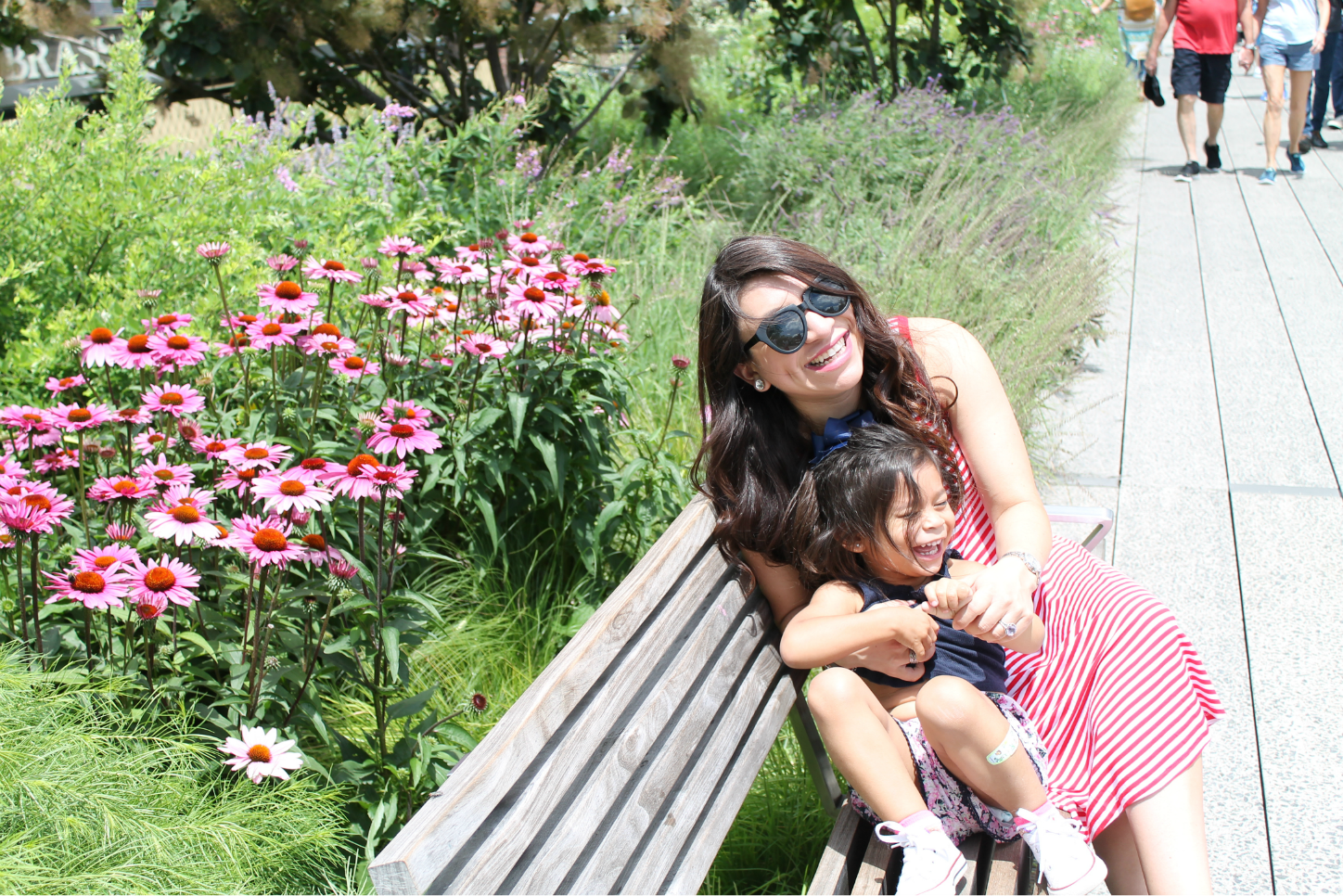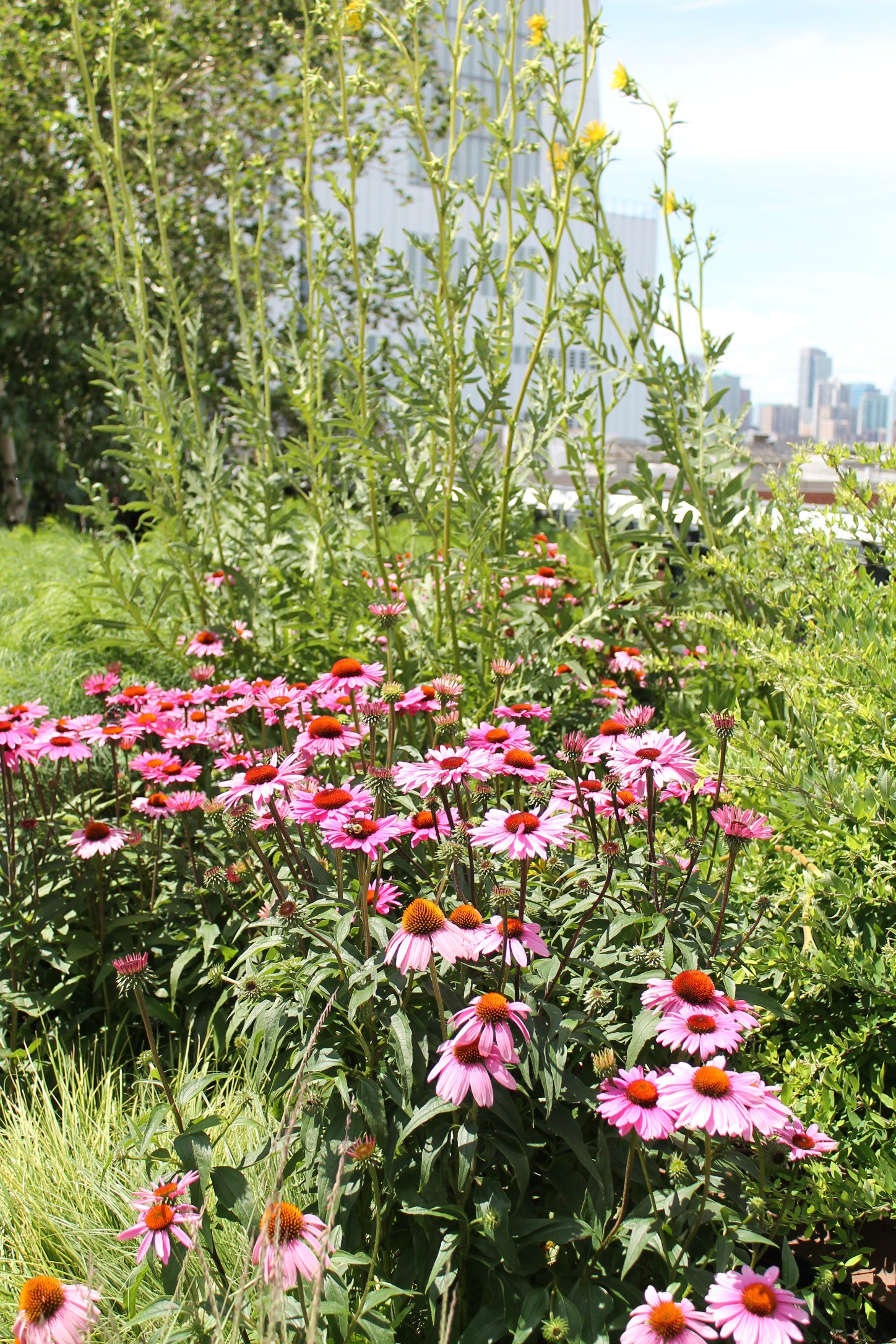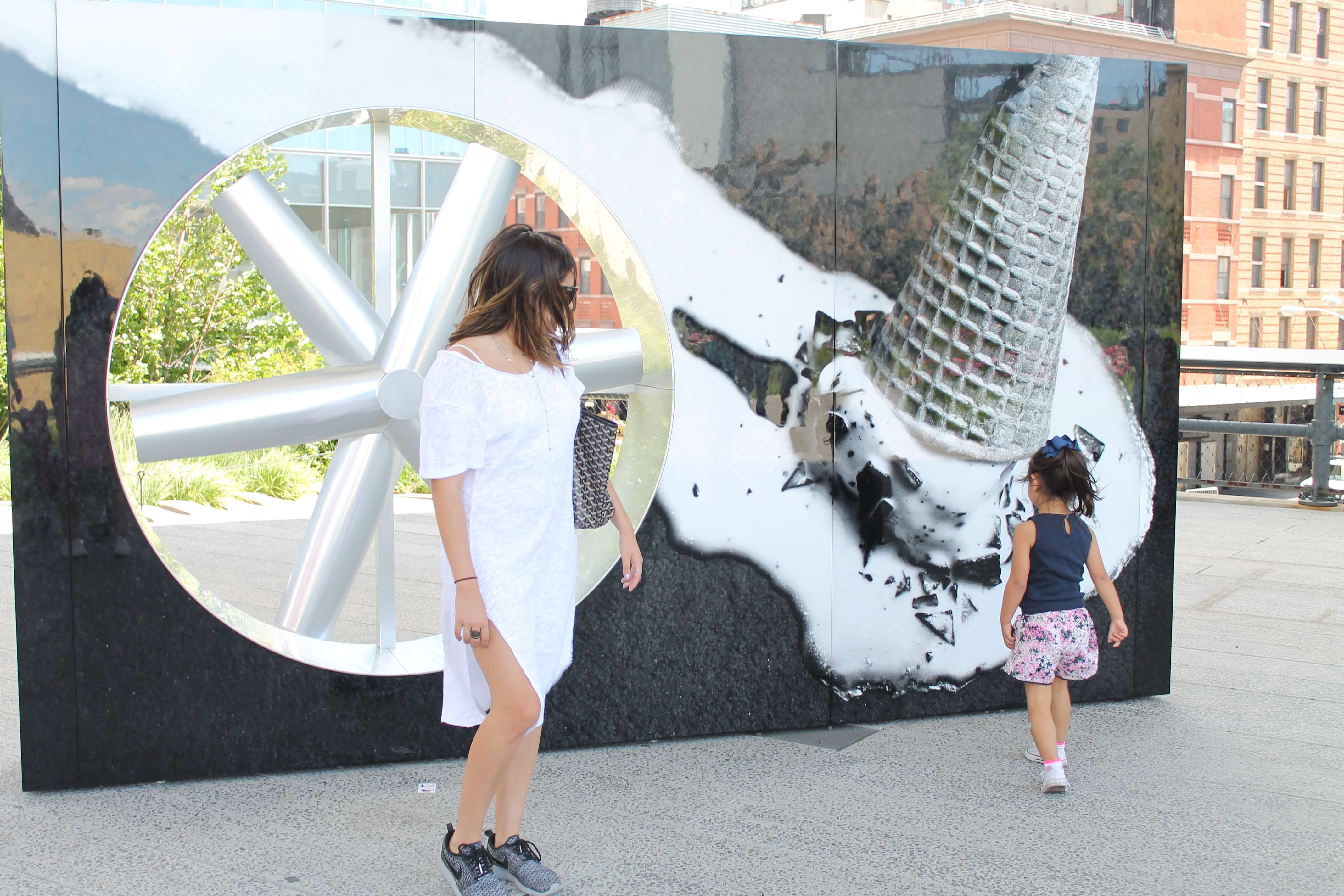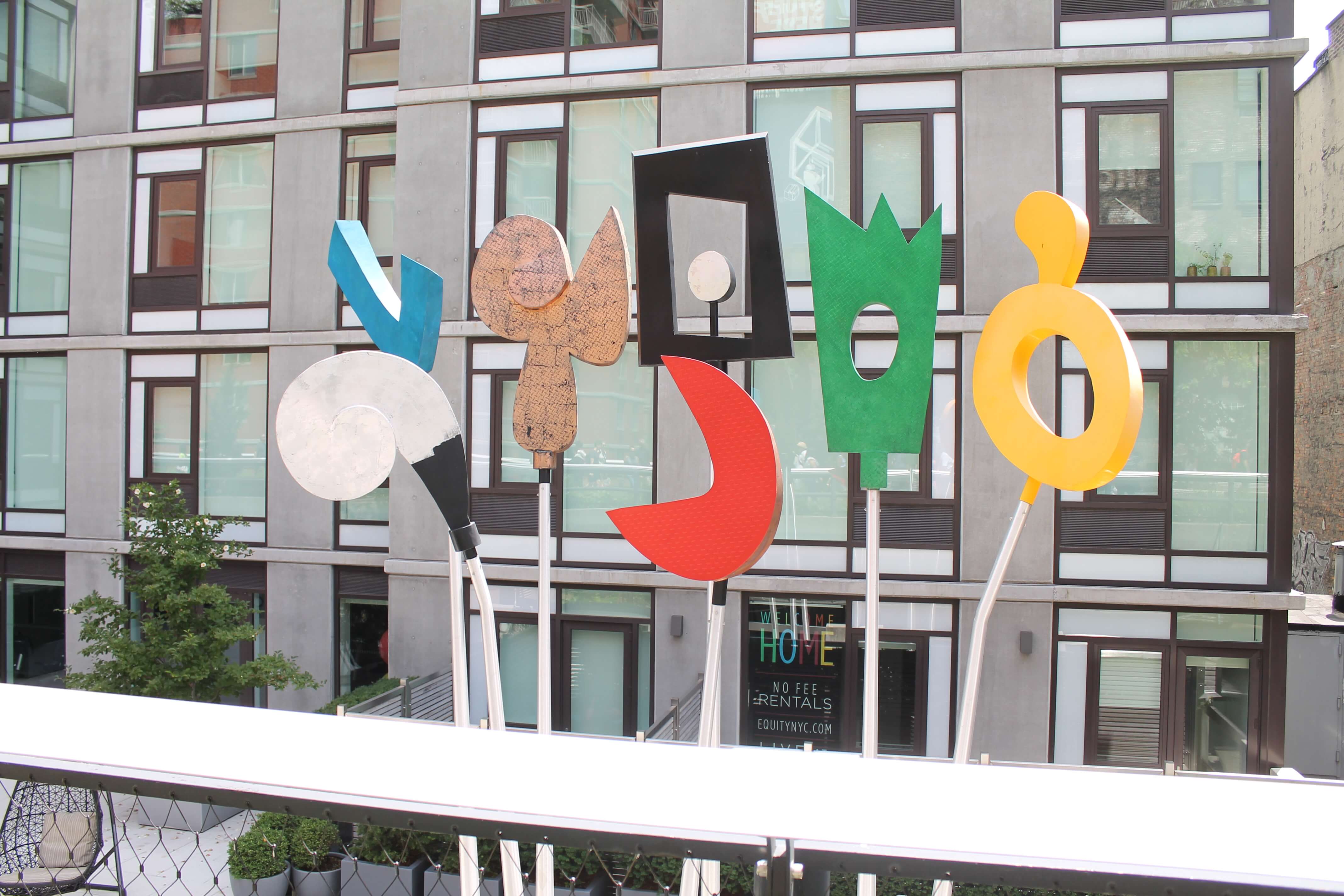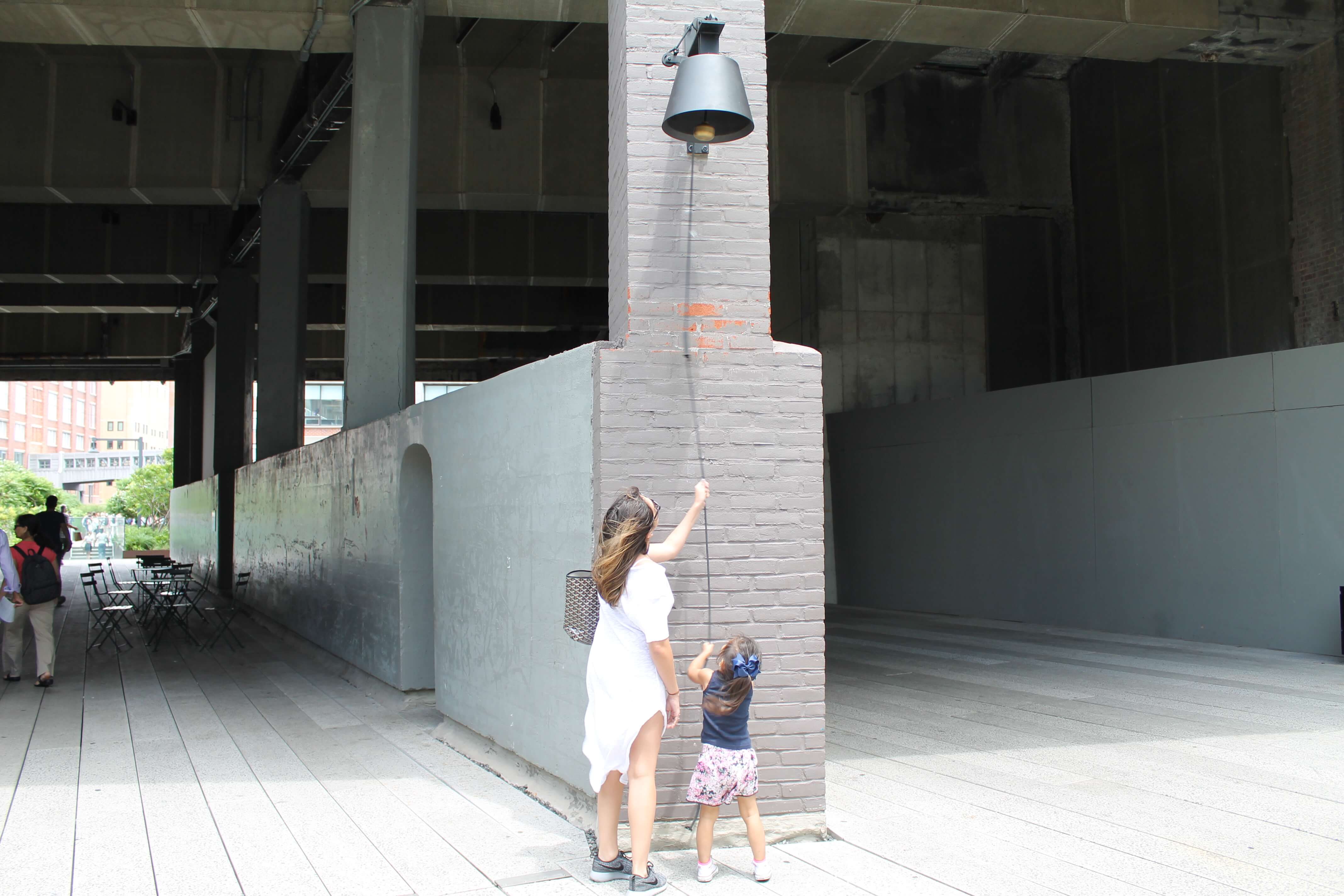 We absolutely loved the High Line. Located near Chelsea on the West Side of Manhattan, it's a public park built on a historic freight rail line above ground and is about 20 blocks long. Charlotte loved running around looking at the rail road and pretty flowers. The park has so many cool art installations, greenery peeking through the urban landscapes, and a fun snack area to rest.
6. Battery Park SeaGlass Carousel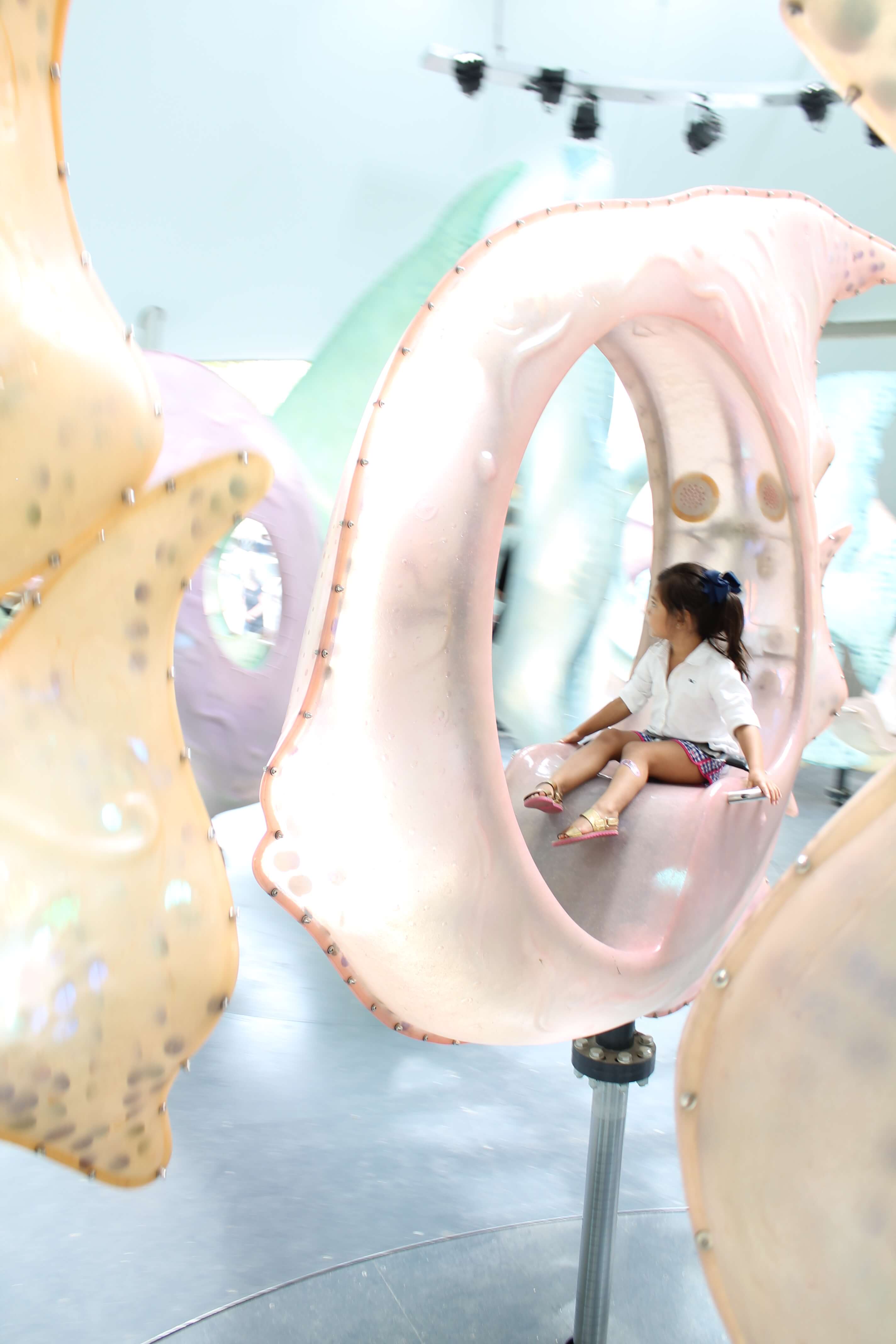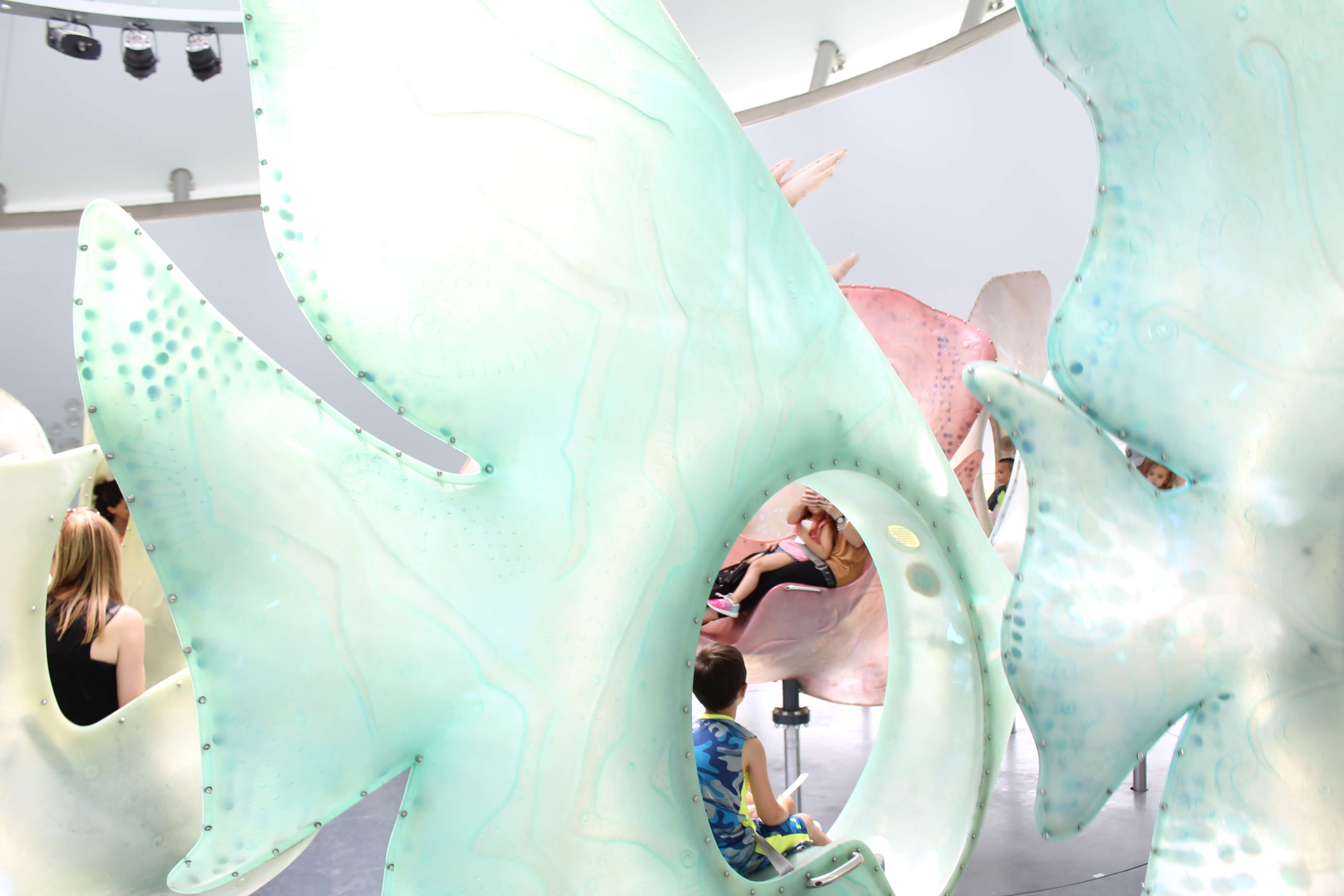 Another really cool place we went to that Charlotte loved was the Battery Park SeaGlass carousel. It's absolutely stunning. The Battery Park area is really crowded, but it was worth it. For the carousel, you pay for tickets per ride, so you might want to buy a couple. We did, and it was money well spent!
7. Washington Square Park (free)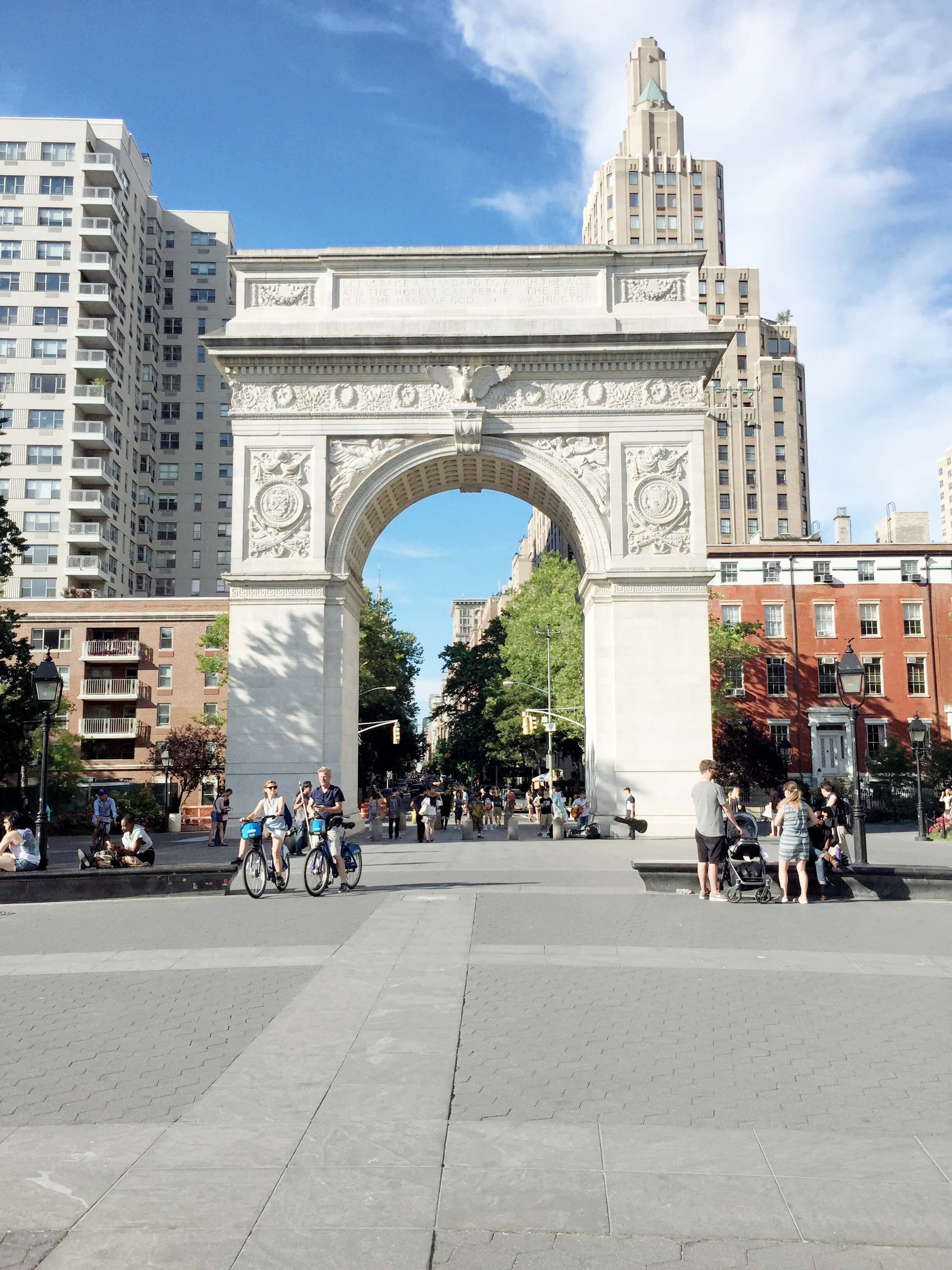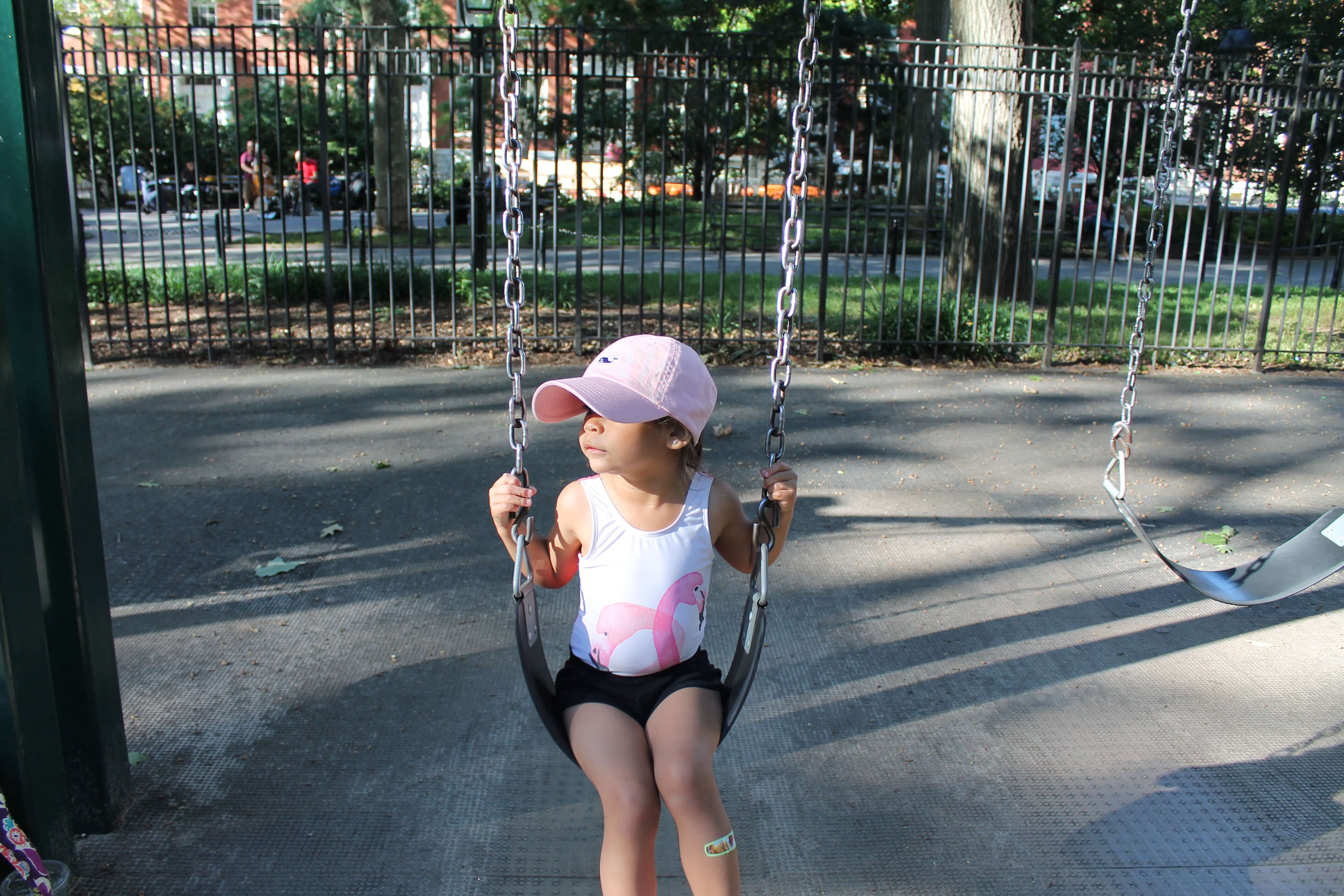 Since my sister lives in Greenwich Village, she is super close to Washington Square Park. I had no idea how kid-friendly it is. The big fountain in the center is basically a giant splash pad, and there is a playground, too. We packed a picnic and camped out on the grass for a little while before we let Charlotte play. She loved watching the squirrels when we were picnicking, and she of course loved splashing around. You can't beat free fun.
8. The Hudson River Park (free)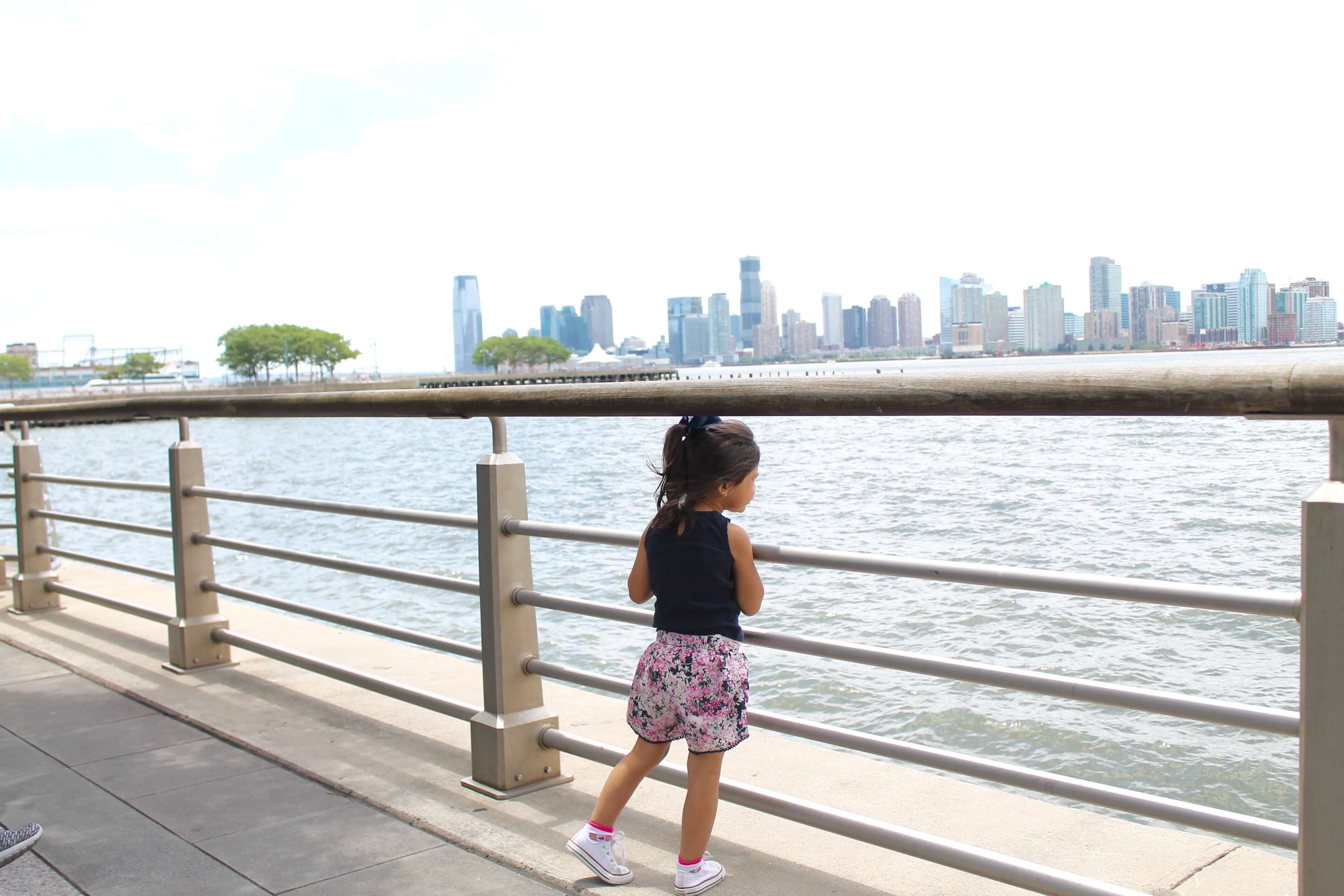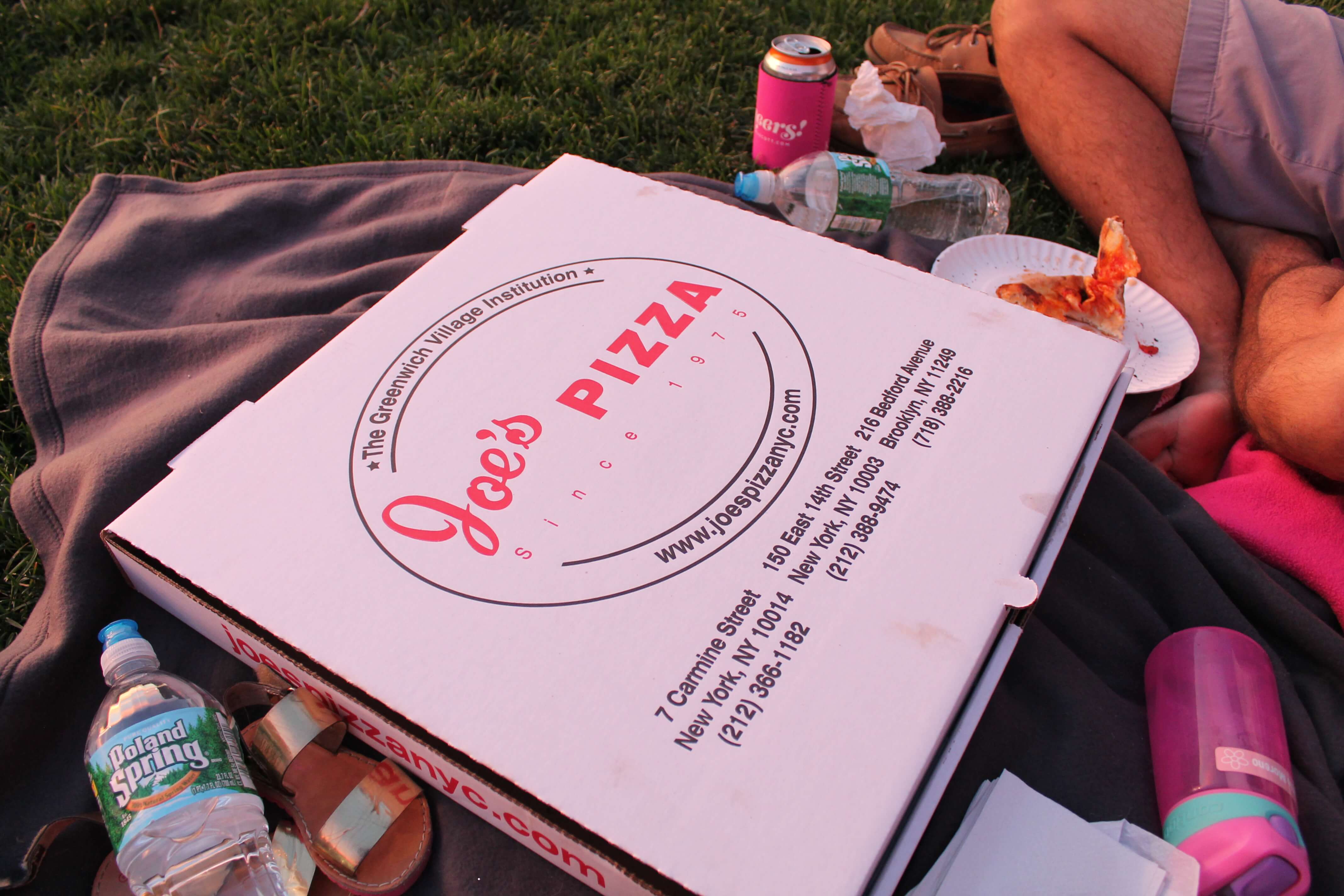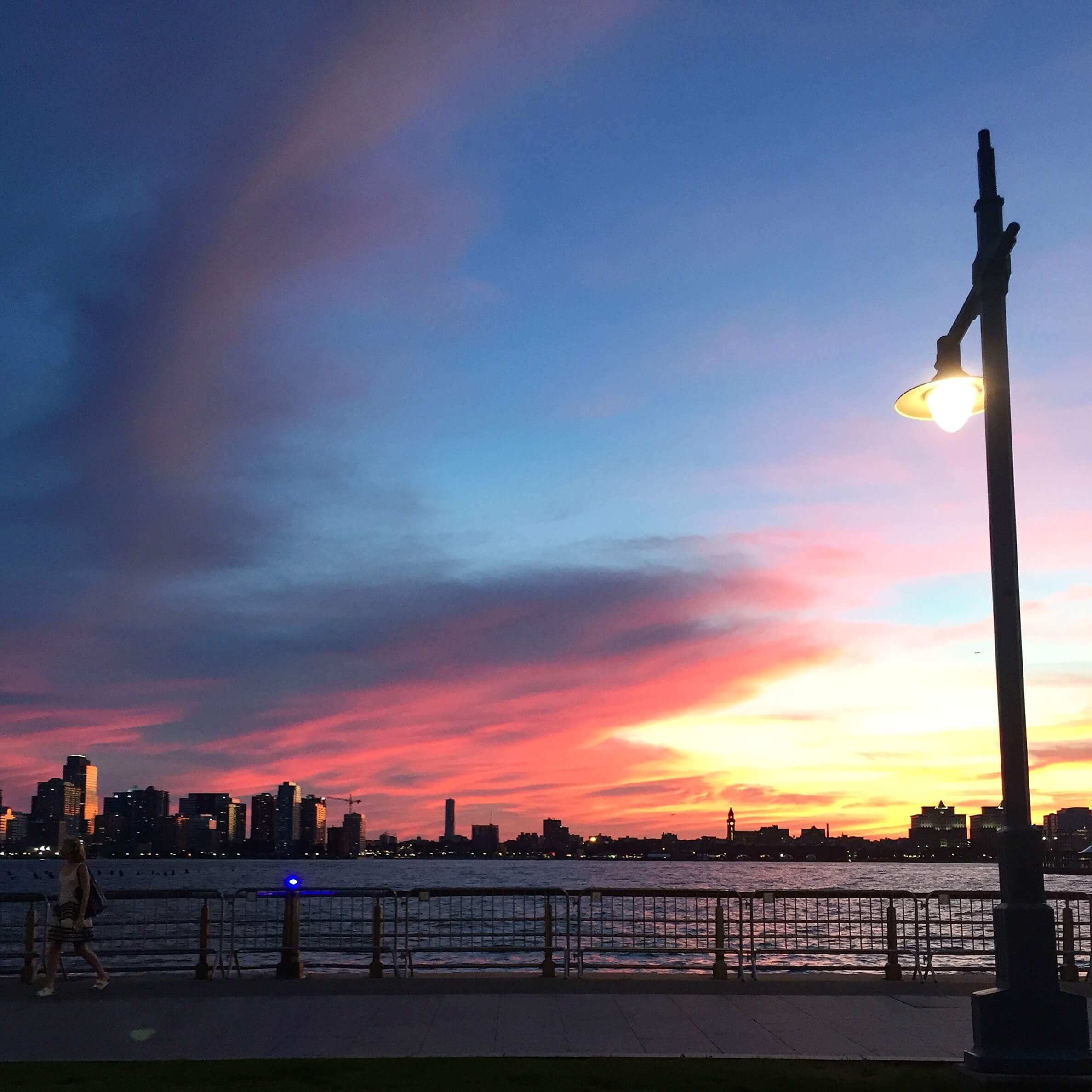 Another park we loved and walked to was the Hudson River Park, Pier 25. There are so many splash pads and play areas here, it's great! One evening we grabbed a pizza and watched the sun set. Perfect area to spend some down time.
9. Sweet Treats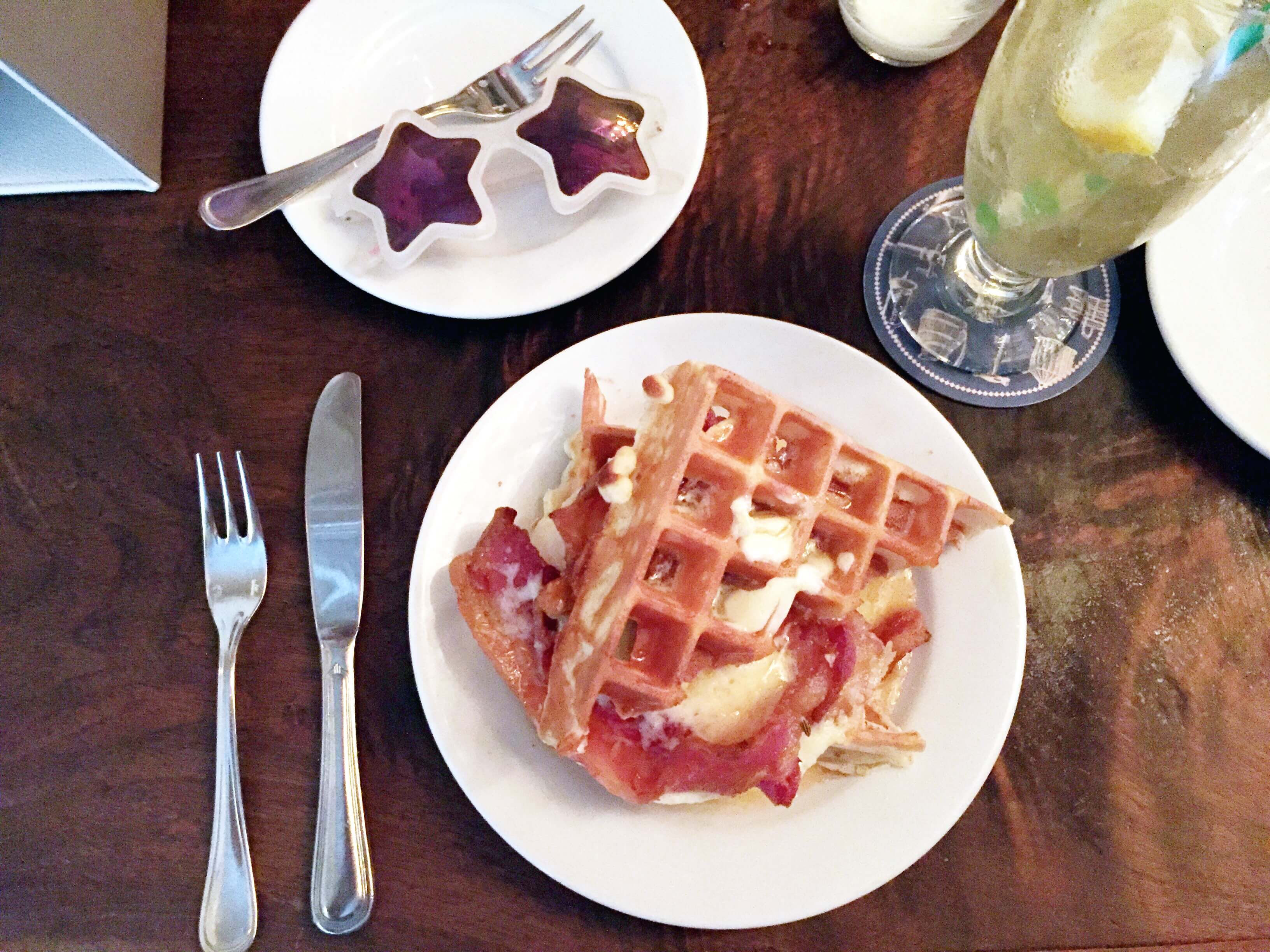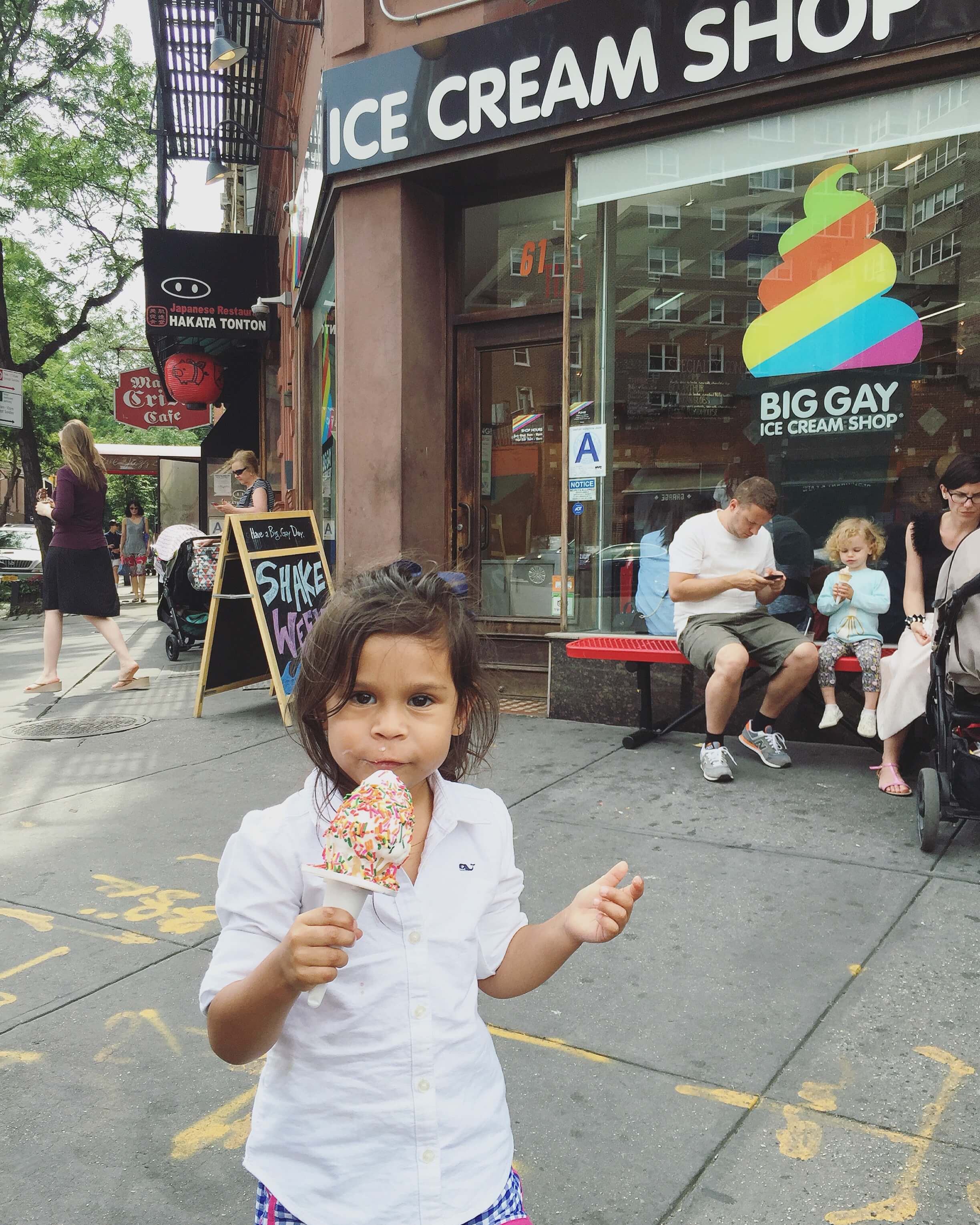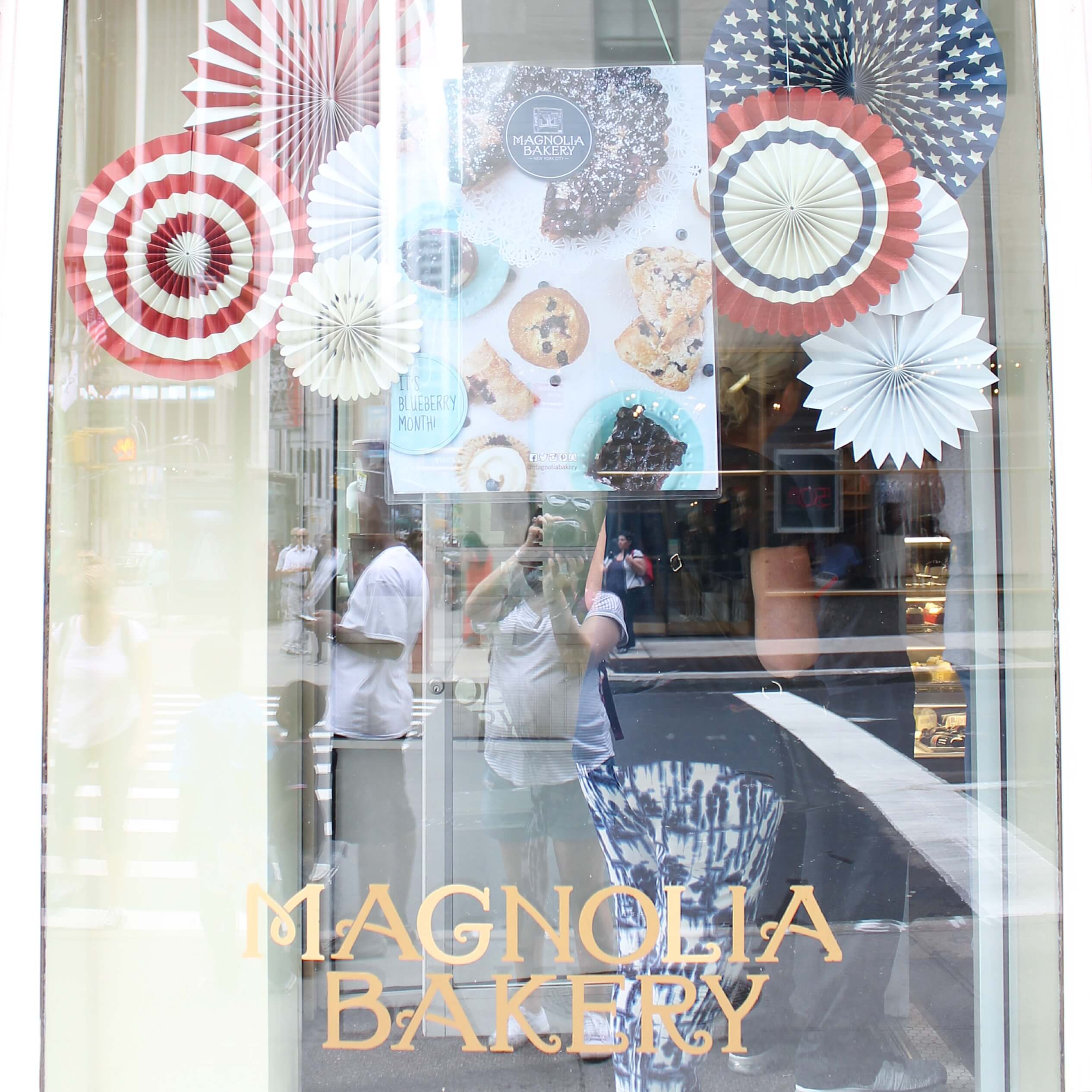 Of course, when you visit any place in the summer, you must eat all the cool, sweet treats. We love Magnolia Bakery and ice cream shops, and there are tons of locations all over the city to find something for your sweet tooth. We were planning on visiting Serendipity for the famous frozen hot chocolate, but we ran out of time. Next time!
10. Ride the Subway
I don't know why I didn't get a picture of this, but it was one of Charlotte's favorite things we did while in New York. She loved the "choo choo train." We bought some Metro passes for the quick trip when we were leaving Rockefeller Center heading back to Greenwich Village. If you're planning on using it your entire trip, you might want to get one big, pre-paid card (depending on how many times you'll use it) and share it with your family. Kids love the subway. Just bring lots of hand sanitizer.
---
We could have done so much more, but in only three days we didn't want to be completely exhausted. However, we made sure to have nap time daily. Charlotte has somewhat outgrown her naps at almost three-and-a-half, but not on this trip. She napped every day while we were there.
On our list for next time and on our NYC family bucket list are these things: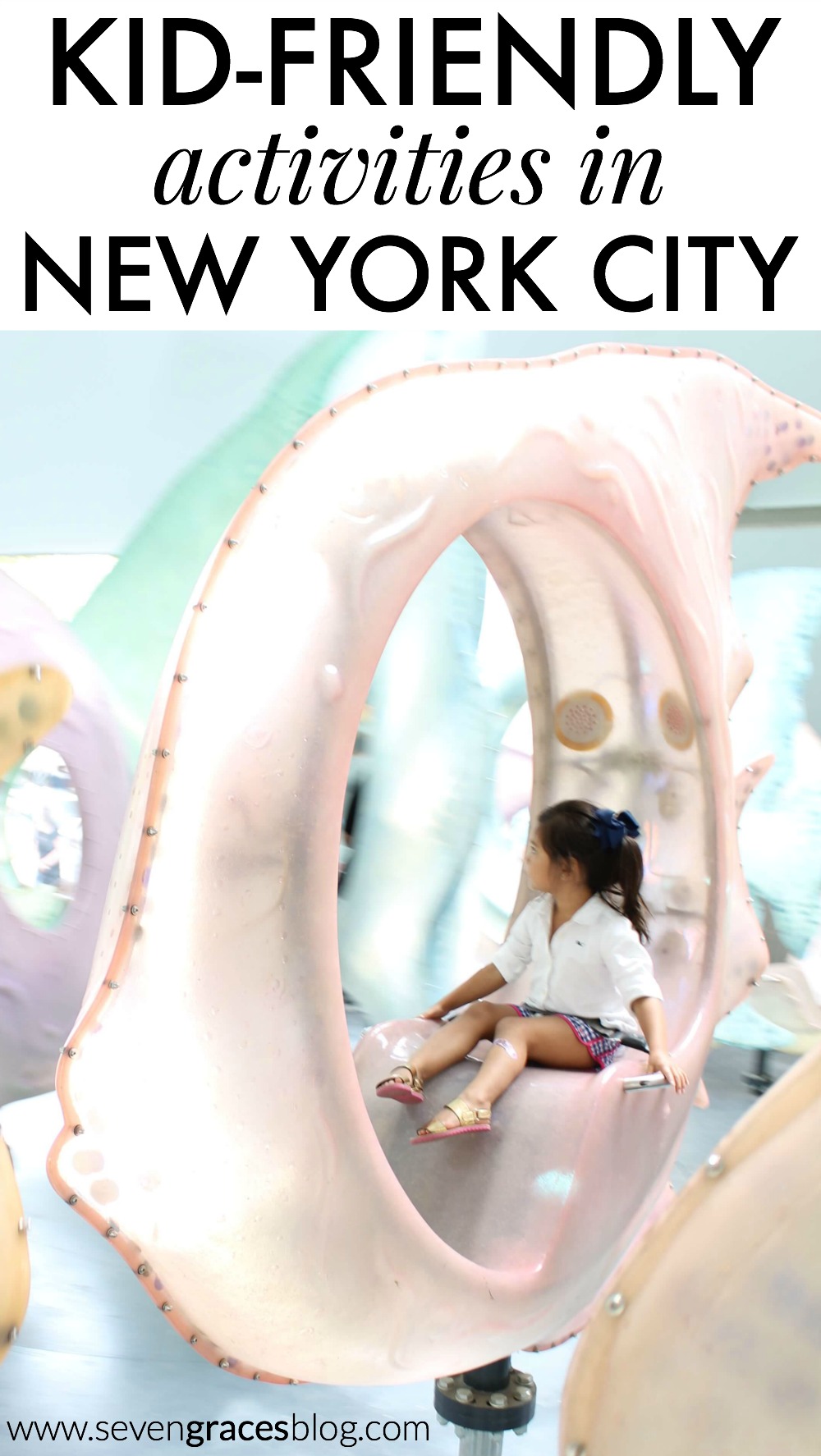 And that's a wrap! If you plan on taking a family vacation to NYC, I hope you now have a few new ideas of what to do that will make the entire family happy. I'll be sharing our favorite family-restaurants soon, too. Happy traveling!
Have you been to New York? What's your favorite thing to do there?
---
Are we connected? Be sure to follow along here:
Instagram // Facebook // Twitter // Bloglovin // Pinterest
(Visited 412 times, 1 visits today)